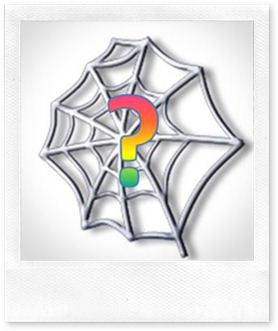 Would you leave a note on your front door saying:
"We are away for the whole weekend…won't be back until 10pm Sunday night."
I should hope not.
So why do you write things like that on your social media status updates? OK, they might not be quite so blatant as that example, but you'd be surprised how many people leave personal information scattered around the web like that.
Applications like Twitter, Facebook and LinkedIn with their 'what are you doing now?' facilities encourage people to let details slip that they wouldn't normally tell their friends – yet alone strangers.
If someone out there is intent on doing you harm (e.g. through ID theft etc.), if you leave personal information on social networking sites, over time they will be able to piece together a picture of you. They'll get to know about you, your family and your habits.
With the advent of mobile technology it is all too easy to make updates when your blood alcohol level is a bit on  the high side – i.e. at parties – which tends to blur the lines between what should be said and what should not. If you're not careful you could lose a lot more than just friends.
Another favourite is updating people on your travel stories, normally while you're travelling. It doesn't take Einstein to work out that if you're whinging about the appalling train service, you're not at home, leaving your personal belongings unguarded.
So make sure you think before you Tweet – don't divulge too much information.
Social networking at work
I bet, at one time or another, you've tweeted from work or at the very least, added something to Facebook.
Using social media at work may be OK by your boss, but again be careful about what you write.
For example, playing hookie and then tweeting about what you've been up to isn't the smartest thing in  the world to do and will probably get you sacked. But it can go much further than that. Leaking information about customers (on purpose or accidentally), making inappropriate statements about your company or workmates, harassing people can all lead to reprimand or dismissal.
That is why many companies today are instigating policies for the use of social media. You would do well to seek out and heed your company's so you don't fall foul of it.
How do others see you?
It's a really good idea to, once in a while, Google your name.
No, it's not because you're on an ego trip, but rather it gives you the opportunity to see yourself online as others see you on social networking sites.
This is a great way to see what information is available about you so you can adjust your profile and habits accordingly.
Using Google Alerts is a great way to monitor information about you. Simply set one up in  your name and then, when anything is published on the web about you, you'll receive an email notification.
Staying safe online is vital and the best way to do that is by controlling the information you place 'out there' for all to see. If in doubt, don't publish it.
Author: MPM Computer Consultancy provides IT Services, Support and Training to sole traders and small businesses in Ipswich. Bury St Edmunds and surrounding villages.