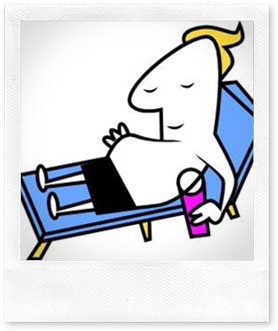 According to a recent article by Barry Collins in PC Pro, the summer months actually lead to a surge in data loss incidents. A sobering thought for when next lying on your sun bed without a care in the world.
Apparently the changes in temperature can induce failure – that is of course when we actually get an increase in temperature during the summer. It'll happen one day – fingers crossed.
Most incidents are seen in equipment owned by individuals and small businesses. Larger corporations tend to have air conditioning so electrical equipment is kept at a fairly constant temperature all year round. A common cause of failure comes from laptops or disk drives being left in direct sunlight.
The extreme weather we encounter in the UK during the summer is also a culprit. Electrical storms can cause power surges which will damage unprotected equipment. Frequently this type of damage isn't terminal and a good IT Maintenance and troubleshooting company should be able to recover your data for you.
But we can't blame everything on the British weather. Sometimes it can be put down to staff. That's not to say that your staff in the summer months are more prone to losing your data. Far from it. But the summer months are traditionally the time of year we take our main holiday in search of sun (let's face it, we don't often see any here do we?). Therefore companies tend to run on limited staff numbers.
Coincidentally, many companies also choose this time of year to do some IT maintenance. Invariable something will go wrong and when it does, the person who is normally capable of fixing it will be sunning themselves on some far flung beach.
So, the moral of this post is – regular IT maintenance is essential. But when you do schedule it, make sure you have the staff available to cope with things should they go wrong.
Author: MPM Computer Consultancy provides IT Services, Support and Training to sole traders and small businesses in Ipswich. Bury St Edmunds and surrounding villages.