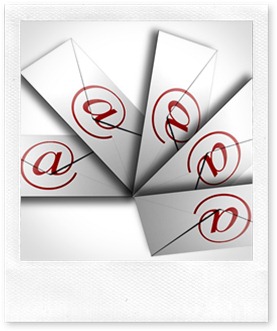 For many businesses, managing their POP email without an exchange service seems like a pipe dream. Is it really possible to manage business wide communications in this way?
Well, yes it is.
There is a product available called VPOP3 which does exactly that. It allows SMEs to run their POP email via a PC using an application software that allows them to manage emails throughout their business like an exchange server.
A fully-featured Windows Email Server, VPOP3 is simple to configure, to use and is flexible enough to fulfil your requirements. With its built in spam filter (which detects 80% of spam and offensive email before it reaches your users) it can also detect and block email viruses using the avast! and Sophos antivirus engine.
What you can do with VPOP3
This feature packed technology offers the user a wealth of benefits including:
Virus scanning
Spam/content filtering
Standards compliant (POP3/SMTP/LDAP)
Remote administration
Webmail
Message archiving
Mail list server
Automatic responses
Multiple ISP support
Scripting
Plus the software is constantly updated and enhanced support your changing needs
It will work with or without an internet email account and on any type of internet connectivity – dial-up modem, ISDN, Broadband xDSL to permanent leased lines.
Why not try it out?
For more information about this service follow this link and click on the button shown below.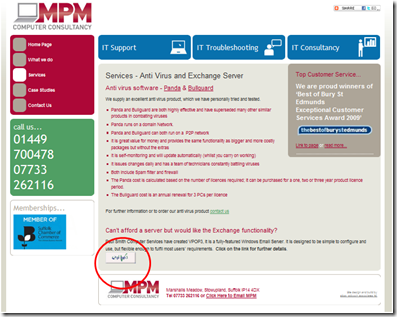 Author: MPM Computer Consultancy provides IT Services, Support and Training to sole traders and small businesses in Ipswich. Bury St Edmunds and surrounding villages.