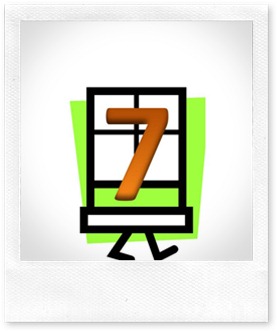 Are you fed up with your OS?
Do you battle daily with Vista or an aged version of XP? Perhaps it's time to give your computer an early Christmas present and treat it to a nice new shiny Windows 7 upgrade.
Before you leap up from your desk, grab your car keys and dash off to your nearest software outlet are you sure your computer's up for the challenge?
Here is a quick run down of the system requirements you will need to run Windows 7 on your machine.
To run Windows 7 this is what it takes:
1 GHz or faster 32-bit (x86) or 64-bit (x64) processor
1 GB RAM (32-bit) or 2 GB RAM (64-bit)
16 GB available hard disk space (32-bit) or 20 GB (64-bit)
DirectX 9 graphics device with WDDM 1.0 or higher driver
Additional requirements:
Internet access (fees may apply)
Depending on resolution, video playback may require additional memory and advanced graphics hardware
Some games and programmes might need a graphics card compatible with DirectX 10 or higher for optimal performance
For some Windows Media Centre functionality a TV tuner and additional hardware may be required
Windows, Touch and Tablet PCs require specific hardware
HomeGroup requires a network and PCs running Windows 7
DVD/CD authoring requires a compatible optical drive
BitLocker requires Trusted Platform Module (TPM) 1.2
BitLocker To Go requires a USB flash drive
Windows XP Mode requires an additional 1 GB of RAM and an additional 15 GB of available hard disk space
Music and sound require output
If you run a PC with multi-core processors you're in luck as Windows 7 was designed to work with today's multi-core processors. All 32-bit versions of Windows 7 can support up to 32 processor cores, while 64-bit versions can support up to 256 processor cores.
If you run a PC with multiple processors (CPUs) such as a commercial server, workstation and other high-end PCs, Windows 7 Professional, Enterprise and Ultimate allow for 2 physical processors to provide the best performance on these computers. Windows & Starter, Home Basic, and Home Premium will recognise only one physical processor.
If you are in doubt the best option is to contact your local IT Support company who will guide you through the upgrade process.