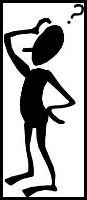 Whether you are a small business or a home user, you too can now enjoy Exchange functionality without having to worry about the cost of a server.
How?
By utilising the power of VPOP3.
Do you want to learn more? Then read on…
VPOP3
VPOP3 is a fully-featured Windows Email Server which can be run on any Windows platform from Windows 2000 onwards. Designed to be simple to configure and use, it has the flexibility to fulfil the requirements of most users.
With a built-in spam filter, VPOP3 can detect in excess of 80% of all spam and offensive email before it reaches your users. Plus it also has the ability to detect and block email viruses automatically using the avast! or Sophos antivirus engine.
You don't have to worry about email compatibility as VPOP3 will work with any internet email account which supports POP3 or SMTP for incoming email and SMTP for outgoing email.
But what if you don't have an internet email account? Not a problem, it will also work using direct SMTP reception and sending. Not only that but its flexibility means it can also work via any internet connection – dial up, ISDN, Broadband xDSL or through permanent leased lines.
So that's your email sorted, how about your calendar?
vCAP
Once you have your Windows Email Server you'll need a network calendar server for Windows too – that's where vCAP comes in.
Compatible with most current web browsers, vCAP gives you the ability to create calendars which can be viewed and modified by people on your network using a web browser. You can create numerous calendars (depending on your licence) and create as many users as you want. Once created, the administrator can allow different users to access different calendars.
Software updates are available free of charge to registered users. These updates and enhancements are based on customer feedback to ensure vCAP provides the functions you need. Plus with a 1 month free trial download (click on the link on the web page) for a single calendar with unlimited users, so you can try it out to see if it meets your requirements.
So now with VPOP3 and vCAP you too can benefit from the power of your own server but without the cost.