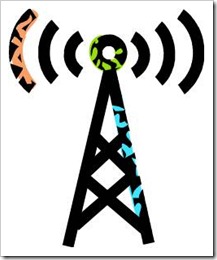 Going wireless doesn't always turn our as easy as you would expect.
There are times when you just can't get wireless devices to connect to your computer or you can't get your computer to connect to the internet.
All if this can lead to frustration and sudden outbursts of despair. But before you throw your coffee mug across the room, sit down and have a look through this guide.
We've put this together to help you identify where your wireless connection problems are and how to fix them.
Instructions to get started
OK, the basics first. If you want to use wireless devices you'll need:
Computer running Windows XP or higher
Wireless router or wireless modem/router
Right, let's get started and take a look at a few of the issues that you might come across.
1. Dropped connection
Wireless or Wi-Fi networks allow you to use your computers anywhere within the range of the wireless device offering a far more flexible working environment. It's unusual for your connection to drop once set up but if that does occur look out for a weak wireless signal, intermittent signal, or total disconnection.
2. Greater support
If you're a Windows XP user you'll need to download service pack 2 (SP2) or higher before adding wireless devices like a wireless router. This is because SP2 provides better support and troubleshooting tools for wireless networks.
3. Ethernet
When buying a wireless router always check to make sure it has plugs for Ethernet or network cables. If you do have a wireless problem this will be the only back you'll have. You can use the wired connection to make sure the computer can connect to your network.
4. Re-boot
If in doubt, switch it off and then on again. Yes, we've been doing that for years with our computers so it's always worth a try with your wireless router. Performing this type of restart usually resets all your settings back to normal and clears the problem.
5. Talking the same language
Wireless devices use a radio signal, normally at a frequency of 2.4 GHz. Problems can arise though because many household items use the same frequency (e.g. cordless phones, baby monitors, and radio controlled toys). If you encounter problems with disruption move the potential problem devices around until they no longer clash.
6. Blocking your way
The radio waves from your wireless router could be blocked by the presence of metal. If you suspect your signal is being impeded you could either move the computer to another part of the room or, if that's not an option, buy a wireless repeater to put in between the computer and wireless router. This amplifies the signal to help the computer pick up the router's radio waves.
7. Nosy neighbours
If your computer tries to pick up your neighbour's wireless network signal, go to the tool that views other wireless networks and select your network from the list.
8. Device manager
If you've tried everything else and your computer still can't connect to wireless, go to the Start Button, and do a Right Click on My Computer. Select Manage and in the Computer Management window, select Device Manager. Have a look to see of the green network adapter icon is missing. If it is, the driver for the wireless card or adapter needs to be installed. If however the network adapter icon has a red "X" or a yellow triangle and exclamation mark, you should remove the driver and reinstall it.
There you go – 8 ways to troubleshoot temperamental wireless connections. If you still have problems contact your local IT troubleshooting specialist who'll be able to help you.