The Benefits of Databases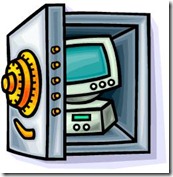 Every business gathers information which needs to be organised, easily accessible and secure.
The humble database is a business's best friend. It's there to organise, process and manage information in a structured and controlled manner.
This is the first of 3 posts that will look at databases, how to choose the right one for you and potential drawbacks.
What is a database?
Let's get back to basics. A database is a collection of data that's been organised so your computer can quickly select desired items. It could be a customer mailing list or stock codes for example.
In the good old days companies relied on manual filing systems which tended to be unreliable, unwieldy to use and very slow. Plus they can be used to cross-reference information held in different files. A relational database management system uses common 'keys' to tie related information together (e.g. a customer ID number can be used to identify an individual customer or link a customer to an order for specific goods).
Database benefits
The more you know about your customers, suppliers and competitors the better so if you can store your information in a structured way you'll gain a great advantage.
Gathering and processing information is time consuming but it's also the best way to keep track of how your business is performing.
A sophisticated relational database management system will help you with this. By constantly adding data you can gain a historical perspective on how particular products are performing and help you identify trends.
The use of this type of database technology will help you:
Reduce time spent managing data
Analyse data in a number of ways
Promote a disciplined approach to data management
Turn disparate information into a valuable resource
Improve the quality and consistency of your information
So as you can see databases can really give your business the edge. The next post in this series on databases will look at types of database systems and deciding which one is right for you.