Types of database systems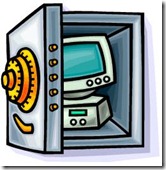 Our previous post looked at the various benefits of databases. This time we'll look at the different types of database systems and how to choose the one that's right for you.
First things first, let's look at the different types of database systems that are available.
In general they come in one of two basic forms:
Single-file or 'flat file' databases
Multi-file relational or 'structured' databases
So how do you decide which is right for you? Well that will depend on a number of factors, such as:
The complexity of the data you want to store (e.g. plain text, sound files, images etc.)
How much you want to store and process
Whether you need access for more than one person to access and amend the data
If the data has to be imported from or exported to other IT systems
The best way to look at it is that if your requirements are simple – for example you just need to monitor names and addresses of a 100 or so customers – a standard office tool such as a spreadsheet would probably suffice.
But if your needs are more complex than that, you should consider something more sophisticated such as Microsoft Access, FileMaker Pro, SQL Server, Oracle, Sybase, Informix or MySQL. These programmes are designed to sort and search large volumes of a variety of data types.
Of course we should also mention specialist database products such as contact management packages like ACT, Maximiser and Chaos which are designed to manage and manipulate contact information. Plus there are also database solutions for specific industries such as manufacturing or insurance.
Therefore finding your ideal product can be tricky.
Finding your perfect match
If you're a small business you probably won't need a sophisticated relational database management system (RDBMS) as you may well find you can manage perfectly well with a standard spreadsheet.
But if you are a bigger company with hundreds of customers, product lines and suppliers, a RDBMS is your best option.
The other thing you should take into consideration is how you will use the database. Spreadsheets can be viewed by many people but generally only amended by one person at a time. An RDBMS allows several people to access and amend data simultaneously.
Lots to think about then. The best way to find your perfect match is to work out what you want to get from your database, how much information you have to store (and what type of information it is), and how many people will need access to it. Once you know that, it will be easier for you to find your ideal system.
Next week we'll look at potential problems.