Have you tried Livedrive?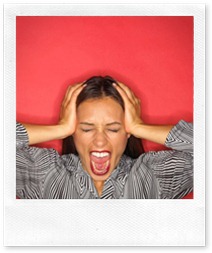 It's the one thing that fills you with fear. Something so terrible it could literally kill your business.
What is it?
That terrible moment when your computer crashes. Everything is gone – your work in progress, your customer files, your accounting data, your photos, your music…
There are numerous ways you can avoid this catastrophe. You could use an external hard drive or one of the many online storage and backup solutions that are available.
One that we have found to be particularly good is Livedrive which was reviewed in PCPro in July 2010.
It offers its users a wide range of features including:
Unlimited storage
Web access (so you can access your files form any computer)
Incremental backups
Simple installation
Synchronisation of files between computers
It's so simple, just create your Livedrive account, download and install the local client and choose the folders you want to back up.
It usually backs up your files in real time, uploading a new version every time you save. Plus, deleted files are stored for a minimum of 30 days and up to 30 pervious versions of every file are retained so you can easily revert back to an earlier copy of a document even if it's been overwritten several times.
Livedrive also has settings that include point to point encryption, exception and prioritisation settings for different file types and a LAN transfer option to synchronise data between all the computers on your local network. Plus it adds an option to the Windows right-click menu to instantly back up selected files. It seems to have though of everything.
You can have as many computers as you like on your Livedrive account and each will have a separate entry to the web portal. There's even a mobile version too and an app for iPhone users.
Livedrive is definitely one of the most feature packed online backup services out there at the moment. Its easy to use and is actually one of the cheapest which is why we are offering it to all our customers and recommending it as our first choice online storage and backup service.