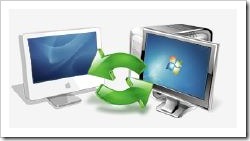 If you're in business you'll know how important it is to ensure your files are always backed up.
Through Livedrive you can automatically backup your files safely, easily and securely online.
It constantly monitors your computer for new files and changes, plus you can restore old files (even deleted ones) quickly and easily. By offering a wealth of features, Livedrive offers its business users the ideal tool to maintain their data.
Safe backup
With automatic online backup you'll never have to worry about backing up your data again. By backing files up as soon as they're saved you'll never be in danger of losing important files.
Livedrive allows you to:
Easily restore files
Use unlimited storage
Relax as it's 100% secure
Keep up to 30 versions of any file
Use it on either Windows or Mac
Sync files between your computers
When you use Livedrive you get a new drive on your computer – your Livedrive Briefcase, which allows you to:
Sync between all your PCs or Macs
Send photos straight from your Livedrive Briefcase to your favourite social media sites – no need to upload your files to each individual site
Your Briefcase can be stored on or off line
Email files to your Livedrive Briefcase to automatically store them online and keep them synced between your computers
Make super fast transfers
Access your files anywhere
Provided you have an internet connection, you can access and backup your files from any computer anywhere in the world. This online flexibility means you can:
View your documents online
Play your music anywhere
Stream your videos
Share files with one click
Edit files online
With prices starting at under £66 per year (backup only), there is a Livedrive product suitable for all businesses just ask your local IT Support company for more information.