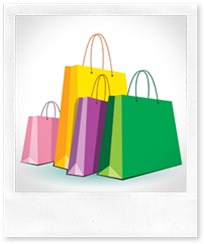 There's nothing better than a spot of retail therapy.
Of course, with the internet, you don't even have to get wet doing it! Now if the weather's a bit pants but you need to do a spot of shopping all you have to do is go online.
But things aren't always as they seem.
How many websites have you come across offering a free trial offer? You probably can't believe your luck, sign up and think nothing of the screen that asks for your credit card details – just to cover p&p you understand.
But 9 times out of 10, you'll start receiving and be billed for other products that you probably don't even want. Once you head back to the website to find out what's going on you spot the teeny tiny print that informs you should you wish to cancel at any time, please call our customer services department who will be happy to help. Yeah right – they'd be happy to help if you could actually get through to them.
This type of distance selling is governed by rules but only in the UK. So if the site you visited is based overseas you're unlikely to get your cash back.
Be vigilant and stay safe
The internet is a safe place to buy provided you follow a few simple rules and use a bit of common sense.
If it looks too good to be true, it probably is.
Use sites you know, so if you're just dabbling with internet shopping stick with the big national stores.
Research what you're buying to get the best deal. But if you find a site that's selling the product vastly cheaper than anyone else, listen to the alarm bells that should be ringing in your head very loudly.
For security use your credit card or, even better, a Paypal account – that way the buyer never gets to see your credit card details. Only use your debit card if you trust the site.
Never, ever give your bank account details – even if they don't take credit cards or Paypal and you really, really want the item.
Only buy from sites that use a secure service and display either https:// or the padlock symbol.
Anyone can fall foul of hackers so always check your statement when you receive it and report anything unusual no matter how small an amount or even if it's refunded later on. If you don't recognise it, check it out.
Buying online is convenient, fast and can often get you a better deal than you'll find on the High Street.
Just remember to be vigilant and take a few simple steps to stay safe.