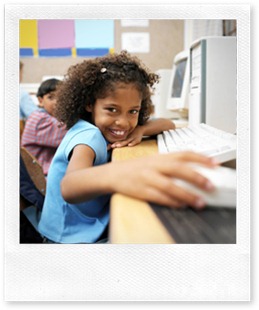 There is no doubt that IT provision (and teaching) in schools has come a long way over the years.
Today, even some pre-schools have computers allowing the next generation to get to grips with technology from a very young age.
By the time our kids get to Primary School they're already running rings around us when it comes to IT.
But, with today's budget cuts, are our children really getting the tuition they need?
Historically our schools have invested in the latest IT equipment to help our children get to grips with the technological age. By instilling knowledge and confidence in computers from a young age, the age of the techno-phobe could be coming to an end.
But in this time of austerity budgets have to be cut and it would appear as though the IT department is being hit. Many of our children are now left floundering having to use IT equipment that is well and truly past its sell by date.
Recent research from Equanet (which sells into the education market) has shown that out of the 1,400 ICT school managers it asked, 41% revealed that the PCs used by their children were 5 years old or more. With 68% revealing their budgets had been cut by at least half of the levels seen in 2010.
What's more, this looks set to worsen as more budget cuts will have to be made over the next few years. A worrying prospect that could hold back student development:
"Cutting ICT budgets first is a very short sighted approach: students have become accustomed to using the latest technologies on their home PCs and even on their phones, so it's increasingly difficult to engage with students if the technology at schools is more than five years old." Paul Birbeck, Managing Director of Equanet.
We all know that budget cuts have to be made but short-sighted decisions could have a vast impact for years to come.
Information technology is a rapidly evolving area and one that we all have to keep up with if we are to remain competitive in the marketplace – be that in the business arena or jobs market.
Have you noticed an impact in your children's school? If so please leave a comment below and have your say.