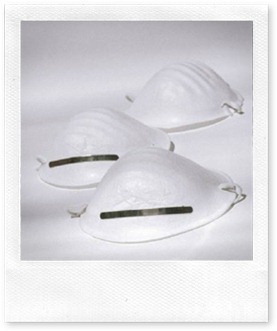 It's not only computers that can be bad for your health (especially when they decide not to work for no good reason causing rising stress levels).
Did you know that your desk could be a weapon of mass destruction?
According to an article that appeared in the East Anglian Daily Times in October, our desks could be harbouring a nasty concoction of germs, which can quickly spread through staff, leading to an outbreak of sick days due to flu and colds.
The Office supplies company Viking, undertook a study of desks in hundreds of offices around the country.
They discovered poor levels of hygiene with germs in almost two thirds of computer keyboards. More alarmingly, some even had mould growing under them!
Amongst the most unhygienic office workers (or at least their desks) were computer staff, lawyers and accountants. While social workers were more likely to have mouldy food on their desks.
Plus:
Half of office workers were not aware that bacteria could be lurking on their keywords, phones and screens
two thirds of office workers said they ate lunch at their desks and didn't clean their workstation afterwards
Commenting on the research, Dr Lisa Ackerley, a chartered environmental health practitioner said "this shows there are some very unhygienic desks right now in the UK, which is very worrying as those who work in open plan offices tend to start coming down with illnesses this time of year."
"keeping equipment such as keyboards, phones and desks as germ free as possible is even more important during the cold and flu season."
So, what's your desk like? Do you eat your lunch at it? When did you last clean your phone?
This is all food for thought, especially as we head in to cold and flu season.
So, before you start work, take a look at your desk and give it a clean – it's not just an apple a day that will keep the doctor away, a clean desk will too.