Wireless working is great…when it works.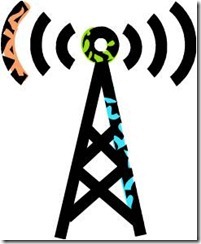 But there are times when you just want to throw your router out of the window. Your wireless signal can be affected by all manner of things:
The distance between your router and the receiving computers
The way your walls and ceilings are constructed
What you have in your room
Interference from other electronic items (yours and your neighbours)
Locating the specific problem can be a complete nightmare. But with a bit of time and patience, you can succeed without it costing the earth.
Before you go splashing out on expensive antennas, boosters and repeaters, take a look at your home and carefully consider the best location for your router.
Undertaking a network survey
1. Locations for your router
Make a note of all the possible locations for your router, bearing in mind it is usually recommended that you place your wireless router as high as possible in a central location.
Depending on your broadband service, the wiring in your house and the ability to run extra Ethernet cable, there could be several possible locations for your router. If you have DSL and your house already has phone jacks in every room, any of them could be used as potential locations. But if you use broadband through your cable company, your choices will be far more limited.
2. Identifying potential interference
Interference is one of the main causes of wireless network failures, whether it comes from devices in your home or a near neighbours'.
A prime culprit is the 2.4ghz cordless phone because they operate on the same frequency as most wireless networks. If you have one, it might be wise to replace it with the newer 5.8ghz model or older 900mhz type.
But it's not just cordless phones, interference could also be caused by wireless alarm systems, microwaves, wireless video and audio systems, baby monitors etc.
3. Wireless laptop detective
A great way of evaluating your home before setting up your network is by borrowing a wireless laptop. This will be able to show you the signal strength of all nearby networks. You can also download and use tools such as NetStumber.
Plug your router into any electrical socket (without connecting it to your router or installing it) and it should start to transmit. Then, walk around the house, with  your laptop to check out the signal strength in different locations. You can repeat the process, moving the router to different areas to find the best location.
But what happens when you've tried all of that and still can't get a good signal?
Well, that's the subject of our next blog post, so stay tuned to learn more.