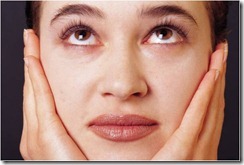 In our last post on Getting to Grips with Your WiFi, we looked at how to undertake a network survey to ensure you get the best possible signal.
But what happens if, after carrying out a full survey, you still can't find the ideal location for your router to receive uninterrupted wireless coverage?
Well, there are a few other options available to you.
1. Upgrade your router
This is an option if you have signal everywhere, but just a bit lower in certain spots. The added range of an 802.11N router may be what you're looking for.
2. Upgrade your router and adapters
If you're looking for a better range with added speed, your best bet would be to upgrade both your router and adapters.
3. Repeaters and extenders
Placed half way between the router and your receiving computer, these units pick up the wireless signal from the router and retransmits it to the rest of the house. However, it's worth remembering that they can also cut your network speed in half.
4. Extended range antennas
The theory behind these its that the antennas focus the transmission into a more direct pattern, therefore improving the strength of the wireless signal where you need it.
5. Powerline networking
Available in both wireless and wired versions, these adapters send network signals through your home's electrical wiring to rooms that are out of range. Consisting of two plug-in units, one connects to your current router and wall socket, while the other plugs into the wall socket of another room.
6. Phoneline networking
This works in a similar way to the powerline, but through your existing phone lines in your home.
7. Second or third access point
You could also try adding a second or third Access Point (Wireless Router set to AP mode) to your network.
All of these options can be used in isolation or in combination with each other, giving you a vast range of options to find which on works best for you.
Your exact needs will depend on the layout of your home, so if you're unsure which way to go, contact your local IT specialist who will be able to advise you accordingly.