Picture this…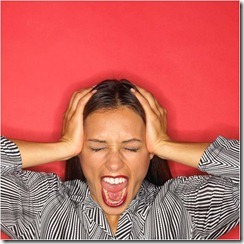 It's the middle of the night, you're drifting off into a wonderful dream. Suddenly, you are rudely awoken by your phone. You try to ignore it, but its incessant ringing drags you back to full consciousness. As you listen to the frantic voice at the other end, in seconds, you are wide awake…
"We've had a disaster, we've lost the lot!"
IT has made all our lives a lot easier, but when it goes wrong it can cause a major disaster.
Did you know that due to inadequate responses to a disaster:
70% of companies who suffer an IT disaster go bust within 18 months
90% of business interruptions were caused by IT hardware and software problems
£1.1 billion was lost to British industry in 1997 due to IT disasters
How prepared are you?
Do you know how vulnerable your company is?
What would you do if you lost your computer systems?
If you answered 'don't know' to either of those questions, you need some help.
Your IT infrastructure is the life blood of your company, without it you're going know where. Just think about how much that will cost you – if everything came to a grinding halt.
That's why it's essential you invest in regular security audits. By having a full review of your systems carried out, you will understand how you can best protect your business.
Make sure you're fully protected for a safe and prosperous 2012.
Author: MPM Computer Consultancy provides full IT security audits for sole traders and small businesses in Ipswich. Bury St Edmunds and surrounding villages.