I bet there are lots of files and programmes on your PC that you no longer use.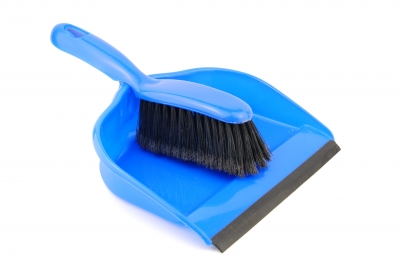 They could be free demos, games you no longer play, old Word documents, duplicated photos, the list is endless.
You might think that just because you've got about a terabyte of storage you don't have to worry about it. But because your PC replies on unused storage to bolster your RAM, as your drive gets more and more crowded, your PC's performance is affected.
But it's not just the performance of your PC that you should worry about. If you have loads of programmes on it that you no longer use, they are also not being kept up to date, leaving your PC vulnerable to security threats.
In other words, you need to clean up your PC.
Getting shot of unused programmes
Removing programmes is a fairly simple procedure.
In Windows, go to the Control Panel, look under Programmes and click Uninstall a programme.
A window will appear displaying all the applications on your PC. By default, this is alphabetical, but you can also sort it by publisher, size, installed on…just by clicking the relevant column.
Getting shot of old and unused data
Are you a hoarder?
You're not alone.
I'm the same – never wanting to throw something out because you never know when it might come in handy.
Unused and duplicated data can eat up space on your hard drive, slowing everything down.
But it's easily remedied. Window's built-in utilities, Disk CleanUp (Properties|General tab) and Defragment (Drive Properties|Tools) will help you identify redundant or unnecessary files that can safely be deleted and optimise the running of your drive.
Regardless of the amount of storage your PC has, don't fill it to bursting point. If you no longer need or use a particular application, remove it and along with it any potential risk. By getting into the routine of regularly performing these simple housekeeping tasks, your PC will run smoother for longer.