If you are, you're not alone.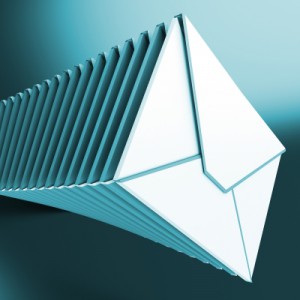 What used to be a slight inconvenience with only a handful of emails slipping through the next has turned into a deluge of unwanted detox programmes, the latest 'super' food and Nigerian millionaires trying to temp you to respond or click on a link.
Even the anti-spam experts are saying we're all seeing far more spam mails than ever before.
The reason behind this spam-fest is that spammers are outsmarting your spam filter. But all is not lost and there are a few things you can do to try and curb your daily avalanche.
1. Don't touch!
Any spam emails that do end up in your Bulk/Spam folder should be left there unopened. It can be emptied at any time.
Never ever open a spam email and don't try to unsubscribe or click on any link that's contained within them. Just leave them be.
2. Mark as spam
Any slippery little suckers that manage to outsmart your spam filter should be marked as spam and their addresses places on your blocked list. That way, when more arrive (and they will), they'll go straight to your Bulk/Spam folder.
3. Delete
Curiosity killed the cat, it can also cause you to be buried alive under a pile of spam. Anything that's the least bit suspicious should be deleted immediately. Don't be tempted to open it because if you do, the spammers will realise yours is an active email address and will send you even more.
It's common sense, but worth repeating – only open emails that come from people you trust.