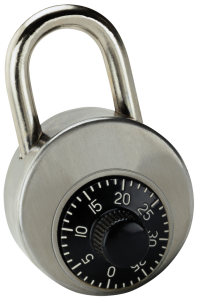 It's horrible when you realise your phone is missing.
Your heart drops and all you can think about is all the data you have stored on it and of course the inconvenience of being phone-less.
OK, you had set up the "Find my iPhone" or Android Device Manager, but the thief can do a lot of damage before you have discovered its location.
So how can you lock down your phone to make sure its contents remain safe?
Here are 10 easy ways to ensure the security of your iPhone or Android device.
1. Passcode
It's always best to start in the most obvious place.
If you haven't already done so, set up a passcode to make sure you have at least one barrier between your data and would-be thieves.
2. Find my iPhone and Android Device Manager
I mentioned these briefly earlier. Both of these programmes can pinpoint your missing device, lock it remotely, set off ringers and wipe all their data, so make sure you activate them.
For Android it can be done by going to your browser and whilst signed into your Google account, visit the Android Device Manager page. For iOS, tap iCloud, Find my iPhone and enable the setting.
3. Immediate password
Both iOS and Android give you the option to wake your phone without a passcode after it's been recently unlocked.
Whilst that might seem a good idea in theory, it leaves a rather large chink in your security. Personally, I wouldn't use this feature, but if you want to you can find it under Settings – Security on your Android device and Settings – Passcode on your iPhone.
4. Block access to control centre (iOS)
This is the slide up window on your iPhone and iPad that gives you easy access to things like Wi-Fi, alarms, camera etc..
The problem with this that it also makes it easy for anyone to mess with your phone. In fact, a thief can use it to put your phone in airplane mode rendering the Find my iPhone app useless.
To block access to it, go to Settings – Control Centre and switch off the "Access on Lock Screen" setting.
5. Better PIN or password
Upping the anti with a longer and stronger password or PIN is an obvious way to increase your phone's security.
On Android go to Settings – Security – Screen Lock and then tap either PIN or Password and follow the steps.
For iPhone, tap Settings – Passcode, then disable simple passcode option. Once that's done you'll be prompted to create and verify a new passcode.
6. Android – encrypt data
If you have Lollipop pre-installed you data is already encrypted.
If yours is older (or has been updated to Lollipop) the encryption isn't turned on by default.
To set encryption go to Settings – Security – Encrypt phone and tap the final confirmation button. Be warned though, depending on how much data you have it can take several hours before the process is complete and you'll need to keep your phone plugged into its charger for the whole process.
7. Activation lock (iOS)
A new iOS8 feature is Activation Lock prevents anyone without the proper passcode from activating a lost iOS device rendering it useless.
However, it only works if yo have the Find my iPhone app enabled.
8. Put your name and contact information on the lock screen (Android)
If your phone goes missing, you can always use the Android Device Manager to lock your device and flash a "rescue" message on the lock screen.
It's a great idea, but if your lost Android phone is in airplane mode or out of wireless range sending a rescue message with your name and number won't do much good.
Instead, add a message to your device's lock screen now, before it gets lost—a message with your name, a phone number, an email address, or another means of reaching you.
Just tap Settings –  Security – Owner info, and enter the text of the message. On pre-Lollipop phones, you'll also need to check the box next to Show owner info on lock screen.
9. Set your iPhone to "ping" to Apple just before its battery dies
If your missing iPhone is about to run out of juice, leaving it unable to send a "ping" to Find My iPhone, go to Settings –  iCloud – Find my iPhone and switch on the Send Last Location setting.
Your phone will then send out a final ping complete with location data to Apple's servers, so at least you'll know where your iPhone was before it died.
10. Hide notifications from the lock screen
Lock-screen notifications make for an easy way to check your e-mail, text messages, calendar events, and other mobile goings-on without having to unlock your phone.
They also make it easy for strangers to read your messages and take a peek at your digital life, so it's probably best to hide them from your lock screen.
For Android "Lollipop" go to Settings – Sounds and notification, then tap the "When device is locked" setting. Then you can choose from three options: Show all notification content, Hide sensitive notification content (which, for example, still flashes alerts for new email but doesn't display subject lines or contents), and Don't show notifications at all.
As for iOS, unfortunately, hiding all notifications from the lock screen isn't so easy, You're going to have to check each app that offers notifications and see if lock-screen notifications are enabled by going to Settings – Notifications, tap an app in the Include list, and make sure Show on Lock Screen isn't switched on.
There you go, 10 simple ways to help you lock down your smartphone.
MPM Computer Consultancy provides IT Services, Support and Training to sole traders and small businesses in Ipswich. Bury St Edmunds and surrounding villages.
Source: PCWorld.com