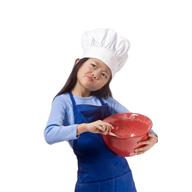 As a consumer there are a number of reasons for changing your broadband provider: dissatisfaction of your existing service, a need for something cheaper or faster, or a need for a service that's more capable of your existing one.
In the past, the switching process has been rather cumbersome, but now there's some good news. From 20th June 2015 new Ofcom regulations came into force (for switches of broadband services provided over Openreach's network) meaning that you no longer have to get in touch with your losing provider to initiate the switch.
The new "gaining provider led" process removes the need for a "MAC" (Migration Authority Code) from your losing provider, allowing your gaining provider to initiate the transfer at your request, managing the whole process on your behalf.
This single switching process is obviously going to make your life much easier. In essence the new system works like this:
1. You contact your chosen gaining ISP and ask to switch (this begins an automatic cancellation of your old service with your existing provider).
2. The gaining ISP begins the order process by using your existing telephone number and postcode (sent via an electronic gateway for validation). If the number and postcode are incorrect the order will be rejected.
3. Your old (losing) ISP is notified of the switch by the electronic gateway.
4. The gaining (new) ISP sends you a Notification of Transfer letter.
5. Your old provider sends you a similar switching letter outlining any exit fees or other issues that may impact your service. However, they cannot use special offers or discounts to try and tempt you from stopping the switch.
6. If you change your mind, you have a minimum of 10 working days to contact your new ISP to stop the switch.
7. If no cancellation is received within the 10 day transfer period your service is officially switched.
All-in-all a much speedier service.
MPM IT is an authorised reseller for Chicane. If you're looking for a new ISP and Chicane ticks all the boxes, call us on 01449 770704 or 07733 262116 for more information.