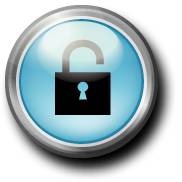 Stories about trolls targeting social media accounts are all too common these days.
Good antivirus software is one way to keep the malware at bay, but here are our 9 top tips to help you keep your personal information safe and dignity intact.
Think
It's common place for potential (or even current) employers to take a peek at your social media profiles to see what type of person you really are.
Before you post something stop and think – is it wise to post that picture? That's not to say you have to pretend you live the life of a monk or a nun, just think about the bigger picture.
Privacy settings
Using the platform's privacy settings to make sure only  the people you want to see your posts see them is one way of reducing the chances of a bad experience. Just remember though your posts may still be able to be viewed through other people's pages.
Protect your personal data
Identity theft is rife, so make sure you guard your personal details. All a fraudster needs it your name, address, date of birth, mobile number and email address and they can have a great time at your expense.
Guard your personal information with your life.
Nicknames
At school you probably hated yours, but in today's technological era a nickname is an effective way of keeping your information safe.
Email accounts
This one could be seen as a pain, but it is useful. When setting you social media profiles, open them with a new email account that's specifically for social media stuff. That way you'll stay safe and, unlike your personal or work email, it won't lead anywhere else.
Photo
We all love sharing photos, but once they're on social media they are in the public domain and you'll lose control of them. Think very carefully before you post.
Really?
A lot of online sites want to know everything about you, but that doesn't mean you have to tell them. When completing forms only every give the bare minimum – they really don't need to know your inside leg measurement.
Chit chat
How many times have you had a conversation with a Facebook friend on your wall? It's there for all to see (and join in). If you're happy to share your conversation, go for it. If not, make sure you do your chatting through private direct messaging.
Get rid of old accounts
If you're done with a social media platform don't leave your old account hanging. Delete it when  you're sure you don't need it any more.
None of these are ground breaking, but they will help you keep your personal information safe. There are too many hackers and trolls out there to treat your data with flippancy. If you don't take care of it be prepared to lose it.
MPM Computer Consultancy provides IT Services, Support and Training to sole traders and small businesses in Ipswich. Bury St Edmunds and surrounding villages.