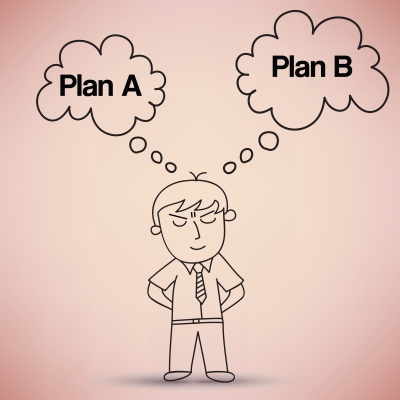 Yes, it's here.
The latest incarnation of Windows has landed. Some lucky people are in line for free upgrades whereas the rest of us mere mortals have to fork out cash to get the benefit of Microsoft's latest OS.
In this article we'll try and answer some of the questions that are buzzing round your head as you try to decide whether to upgrade or not.
Who can upgrade to the new OS?
Those lovely people at Microsoft are offering a free upgrade (until July 29th 2016) to all those using Windows 7 and Windows 8 or 8.1.
There is a caveat however, this only applies to users of non-enterprise versions.
What if I've got Windows Vista or XP? Can I upgrade?
Bad news – there's no direct upgrade for you. Instead, you'll have to do a clean install.
What about is you have a volume license?
If you have an enterprise edition you can upgrade through Microsoft Software Assurance.
If you don't have Software Assurance, we're still waiting for an announcement from Microsoft about a standalone Windows 10 Enterprise option.
For this who installed Windows 7, 8 or 8.1 Professional editions using a volume license, here's what Microsoft said:
…we are offering the full versions of Windows 10 Home, Windows 10 Mobile and Windows 10 Pro as a free and easy upgrade for qualifying Windows 7, Windows 8 and Windows 8.1 devices that upgrade in the first year after launch. Once you upgrade, you have Windows 10 for free on that device.
How about updating through Windows Update?
You can, but it depends. The best way to answer this question is to show you the Upgrade Matrix from Microsoft that outlines the minimum requirements. It's worth noting that is you run Windows RT, you'r not eligible for a free upgrade.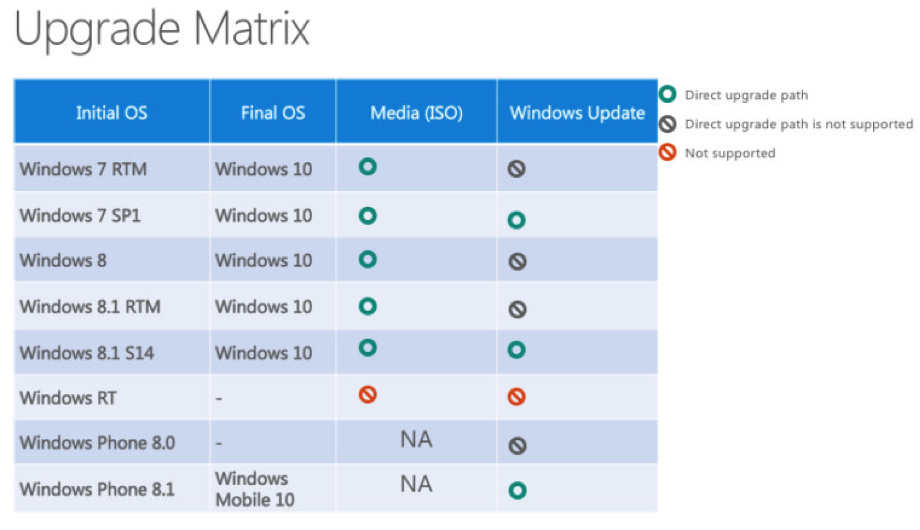 Is it going to cost me a lot?
The upgrade version is free. Of course, if you buy the full version at retail it's not going to be cheap, so the best way to do it – especially if you're in the market for a new PC – is buy one with Windows 10 pre-installed.
Microsoft have said  that once updates they will continue to keep it current for the supported lifetime of the device at no additional charge. What is not clear however, is how long that will be, or how much they'll charge for the new updates after the support ends.
Do I have to upgrade?
If you still love Windows 7, 8 or 8.1, the answer is no, you don't have to. However, it is worth remembering that extended support for Windows 7 ends in January 2020 and for Windows 8 in January 2023.
How that answers some of your questions about Windows 10. We'll have more news, advice and tips coming over the next few weeks.
MPM Computer Consultancy provides IT Services, Support and Training to sole traders and small businesses in Ipswich. Bury St Edmunds and surrounding villages.