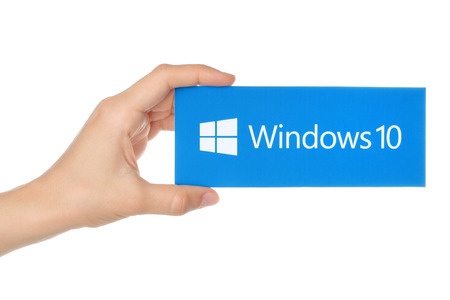 You can uninstall programmes in Windows 10 from the Start menu or from settings. First up, the Start menu.
If you've uninstalled Store apps form the Starts screen in Windows 8.1, you'll find this process familiar.
Once the Start menu is open, find the programme you want to get rid of in the All apps list, or the live tiles. The right click, select Uninstall from the context menu and follow any uninstall wizards that appear.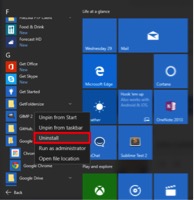 Simple – it works for traditional desktop programmes and Store apps.
Managing apps from settings in Windows 10
Before uninstalling you have to wait of the Windows 10 settings app to populate your programmes and app list.
To get started click on Start > Settings > System > Apps & Features.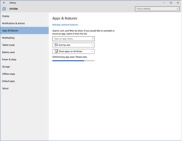 Once your list is ready it will be automatically sorted by app size. To change this to name, click the Sort by size drop down menu and select Sort by name. 
Now all you have to do is scroll down the list and find the programme or app you want to uninstall. Once you click on it you'll get a pop-up warning that the programme and all its data will be wiped. Hit Uninstall again in the pop-up and the uninstall process will begin.
Alternatively, you can use the Control Panel for uninstalls, but that only works for traditional desktop programmes.
There you go – 2 simple uninstall methods.
MPM Computer Consultancy provides IT Services, Support and Training to sole traders and small businesses in Ipswich. Bury St Edmunds and surrounding villages.