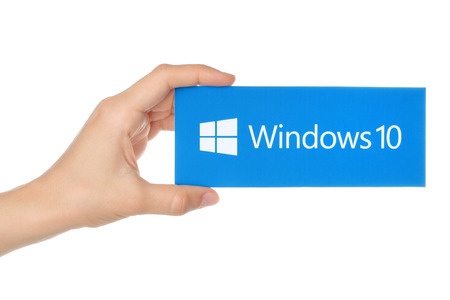 Last year Microsoft unleashed Windows 10, offering it as a free upgrade for Windows 7 and 8 users. As a result, it is now the Operating System on more than 110 million devices.
Not bad.
But Microsoft is stepping up its efforts. Starting from this year, it's re-categorising Windows 10 as a "recommended update" in its Windows Update system. That means the upgrade process will download and start automatically on thousands of machines.
According to Microsoft's Terry Myerson in a recent interview in The Verge:
"A user will be presented with a choice to install Windows 10. They'll come back to their PC and there will be a dialog where they can choose to upgrade to Windows 10 or not."
It's worth noting however, that you'll only see this dialogue box once. Windows 10 will automatically download and start the upgrade process, depending on your Windows Update settings, but you can opt out and not receive nagging prompts to update. Windows 7 and Windows 8.1 users on a metered connection will have to turn off automatic updates to prevent the installer from downloading automatically.
Easing the path from piracy to genuine user of Windows 10
Microsoft is also making changes designed to entice software pirates to upgrade. According to Myerson:
"If you try and upgrade a non-genuine PC to Windows 10 today it says the free upgrade is only available to genuine PCs. We're seeing people be creative to get around that block, and then many are actually going to the Windows Store and buying a genuine license."
To make it easier for non-genuine Windows users to get genuine, the company is planning to run an experiment in the US to get software pirates on board. It will offer a one-click opportunity to get a genuine Windows license from the Windows Store, but it won't be a free upgrade. Pirates will have to purchase the genuine license and proceed with an upgrade.
This is all part of Microsoft's master plan to get 1 billion devices running Windows 10 within 2 or 3 years.
MPM Computer Consultancy provides IT Services, Support and Training to sole traders and small businesses in Ipswich. Bury St Edmunds and surrounding villages.
Source: The Verge