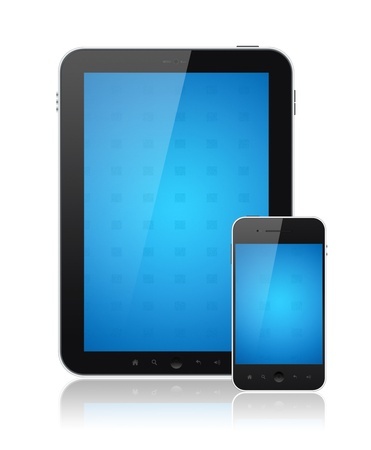 One the most annoying things in life is that although it might take you a few weeks or months to master a new piece of technology, your kid can just pick it up and start using it without a second thought.
Growing up in the technical age, our children have a huge advantage over us, which is why it's essential you protect your files and bank balance.
You've probably heard the horror stories of parents having their bank balances severely depleted by their kids who were just 'playing' on their iPad, well now's the time to take action (if you haven't already done so) to make sure you're not the next victim.
From toddler to teenage years, it's important to make sure your iPad has the right parental restrictions activated. Thankfully, Apple has made it easy for you.
Restrictions on 
Turning on restrictions allows you to control which applications are permitted on your iPad.
You can do this by going to Settings > General Settings > Restrictions > Enable Restrictions. You will then be asked for a four digit passcode, which can be different from the passcode you use to unlock the iPad.
Switch off app downloads
By default, when you download an app, iTunes will prompt for a password, even if it's a free app or game. But if you have recently typed in your password, there is a grace period where apps can be downloaded without being verified.
To prevent your child merrily downloading God knows what to your iPad it might be a good idea to turn off the App Store.
If you decide on this course of action, it might me wise to turn off the ability to delete apps.   Remember, it takes the intervention of a parent to download apps to the iPad, so if your kid deletes a game because they are tired of it or simply by accident, you will need to reenable the App Store, download the app or game, and then restrict the App Store again.
Age restrictions
If you don't want to disable the App store you can restrict apps based on an age range instead.
The categories in the age-based restrictions are 4+, 9+, 12+ and 17+, with that last one including apps such as web browsers that give full access to the web, and thus, full access to websites you would rather your 12-year old not see.
Many kids, even six-year-olds and seven-year-olds, will be perfectly fine on the 9+ setting.  This is the rating given to the LEGO games and applies to apps that have cartoon violence but no "realistic" violence.
The same can be done for movies, TV shows, books and websites.
Switch off in-app purchases
Have you heard of freemium games?
These are the ones that are free but stacked with in-app purchases – usually currency or food within the game that can easily add up to a rather high price tag.
This is why it's so important to turn off in-app purchases.
When you turn off in-app purchases, the option to buy these extras within games and apps will be disabled. This means no surprises when your iTunes bill comes in your email.
The setting for this is towards the bottom of Allowed Content, right above the time interval for requiring a password (see navigation path above).
Congratulations, you now have a childproof iPad – so now you have the relevant restrictions in place, how do you download apps?
First, you can simply turn on app downloads in the restrictions page, download the app or game, and turn app downloads back off again. Or, you can download the app or game on your PC using iTunes and then sync your iPad to your PC.
Another options for making sure your child doesn't run up a huge iTunes bill is to remove your credit card from your iTunes account, or set an allowance to limit their spending.
Whichever course of action you take, it's important to make sure your iPad (or other tablet) is childproofed – unless of course you want a hefty bill to land in your inbox.
MPM Computer Consultancy provides IT Services, Support and Training to sole traders and small businesses in Ipswich. Bury St Edmunds and surrounding villages.
Source: iPad