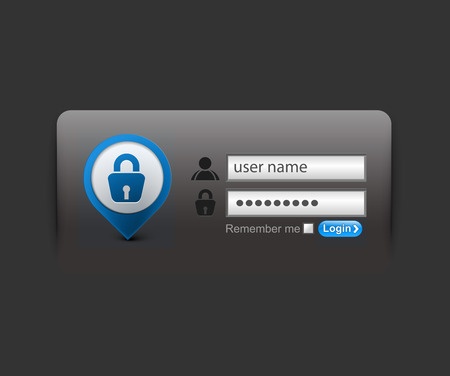 What was once a pain in the neck has now become surprising easy.
You can use the traditional methods, like third-party software, or you could use Windows 10's easy-to-use tools, which are designed to enable you to remotely link your smartphone (Windows, Android or iOS) to your desktop PC.
Here are a few options for you.
Windows 10
Windows 10 is, in many senses, similar to its predecessors, but this incarnation has been designed for a multiple device world.
This means you can move between a phone and tablet and access your desktop PC from these devices.
Windows 10 has a 'Phone Companion' app built-into it that helps you connect your Windows PC to your smartphone – whether it's a Windows phone, Android phone, or iPhone
When you launch the Phone Companion app on your PC, simply pick which type of phone you use –Windows phone, Android phone, or iPhone. With a Windows phone, there's nothing extra needed
For an Android phone or iPhone you need to follow a few steps to get the right apps on your phone to make it work in conjunction with your Windows 10 PC
All your files and content will be available on your PC and your phone
OneDrive
OneDrive is an important part of Microsoft's platform, and in Windows 10 it's central to the operating system.
Basically, OneDrive is a file hosting service that allows users to sync files and later access them from a web browser or mobile device. Users can share files publicly or with their contacts.
With the OneDrive app setup on your phone, every photo you take on your phone will show up automatically in the Photos app on your Windows 10 PC.
With the Music app, you can store and access your music from OneDrive not only on your PC but also play it anywhere on your iOS or Android phone (it already works on Windows phones).
This means the music playlists you have on your Windows 10 PC will now show up and be automatically playable on your phone.
Notes you write on your PC in OneNote will show up on your phone. And any note you tweak on your phone will get synced to your PC.
You can also work on your Office documents from any of your devices, without worrying about moving files around.
Virtual private networks
A Virtual Private Network (VPN) is a secure method of connecting a remote computer or other devices to a server, using special protocols to establish a temporary bridge between the two machines.
The level of sophistication you will need in terms of choosing the right VPN will depend on how many remote devices you want to connect.
However not all VPNs are the same. Before setting up a VPN, the type of network protocol has to be chosen. There are four options:
SSL (Secure Socket Layer) – this is the encryption used by online banking and commerce sites. For very small businesses, SSL is ideal as the VPN is set up via an internet browser.
Open VPN – if cost is an issue, this VPN is based on open source SSL code but as its name suggests, the code can be seen – and potentially hacked – by anyone.
PPTP (Point-to-Point Tunnelling Protocol) – this is supported by Windows, Apple operating systems and mobile operating systems, which makes it ideal in the world of mobile computing
IPsec (Internet Protocol Security) and L2TP (Layer 2 Tunnelling Protocol) – these VPNs are more secure than PPTP but are more complex to set up
There are quite a few VPN services to choose from so it's vital you pay close attention to the service level agreement. Often you will be giving your agreement to be plagued by adverts and irritating content.
Remote desktop access
Remote desktop refers to software or an operating system feature that allows a personal computer's desktop environment to be run remotely on one computer while being displayed on a separate computer.
This software is usually associated with remote administration by IT staff who don't have to physically travel to the location where the computer is. But it also allows users to connect their device to any PC connected to the internet and recreate their desktop via a connection to the cloud.
Some of the best known services are:
TeamViewer
LogMeIn
GoToMyPC
Windows remote access
Last, but not least, is Windows that offers remote desktop connection from a computer running Windows to another computer running Windows as long as it is connected to the internet.
This means you can use all of your work computer's programs, files, and network resources from a remote computer, and it's like you're sitting in front of your computer at home or work.
That said enabling Windows Remote Desktop can be a little tricky if you're not specifically tech literate as it requires knowledge of port forwarding, firewalls, and router settings.
So there you go. There are several options available to you should you want to securely access your computer using a remote device. All you have to do is pick the one that fits your needs and budget.
MPM Computer Consultancy provides IT Services, Support and Training to sole traders and small businesses in Ipswich. Bury St Edmunds and surrounding villages.
Source: BullGuard