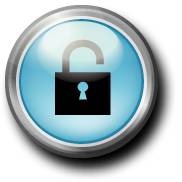 One of the biggest headaches you face is keeping your business data safe from prying eyes.
You might think that because you're not one of the big global players no one would bother about hacking into your systems, but cyberattacks on small businesses are becoming more common.
Data is big business and your clients rely on you to take every possible precaution to keep their personal information safe, so you owe it to them to make sure you're covered.
Chinks in Your Armour
If you're reading this thinking, "this doesn't apply to me, I've got it covered," think again.
Did you know that 25% of tablets and 35% of smartphones used in businesses are not equipped with security software?
Can you in all honesty say you've got 100% coverage?
This gap is leaving businesses vulnerable to all sorts of infections and attacks because they can come from anywhere at any time:
39% come from accessing unsecured websites
23% from downloading programs from the internet
19% of malware comes via email
Those are some pretty scary statistics.
So what can you do to protect your business from such attacks?
Small Business Protection
You can protect your business without it costing the earth.
After scouring the marketplace, we recommend that our clients use Panda Security's Small Business Protection.
It doesn't cost the earth and offers lightweight, powerful antivirus protection for both new and older PCs. You can download it and enjoy complete protection without having to ask for technical assistance.
They've even produced this infographic to help illustrate the benefits of the product. We hope you find it useful.
For more information about the product, get in touch and we'll tell you everything you need to know.
MPM Computer Consultancy provides IT Services, Support and Training to sole traders and small businesses in Ipswich. Bury St Edmunds and surrounding villages.