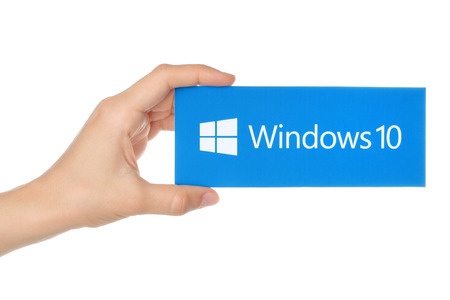 Windows 10 arrived with numerous helpful additions, including quick actions.
Through these you can easily adjust various options like airplane mode, location settings, screen brightness and battery saver.
Located inside the Action Centre at the bottom of the panel, you may not realise that their arrangement is actually customisable – well it is in the Anniversary update.
How to customise your quick actions display
Customising your quick actions display is easy.
Click on Start > Settings (cog icon) > System > Notifications & actions.
In the centre of that screen you'll see a grid of your quick action tiles. Each is clickable and can be rearranged by simply dragging and dropping them.
Should you wish to get rid of a specific action all together, click the link called Add or remove quick actions directly under the quick actions grid.
You will then be taken to a different screen, which lists each action along with on/off sliders.
Once you've rearranged them the way you want them, your new set up will be immediately reflected in the Action Centre.
It's that simple.
Did you mention battery saver?
Earlier we mentioned battery saver, a useful feature to have on any PC.
Like the quick actions tiles, you can tweak the settings for this feature.
First of all, go to Start > Settings > System > Battery. When running on the battery this screen will show you the percentage of battery power remaining and the estimated time before your PC shuts down.
Under that the Battery Saver heading contains the settings you can tweak. By default, Battery Saver will be turned on automatically when your battery level falls below 20%. Unchecking this box will mean you'll have to manually turn on Battery Saver.
Below that check box is a slider labelled Battery saver status until next charge. This is another way to turn it on. When activated you'll enter Battery Saver mode until your PC is plugged in.
The last check box on this screen lets you go to Battery Saver mode without lowering screen brightness.
There you go; two ways of customising the settings under Windows 10 Anniversary Edition.