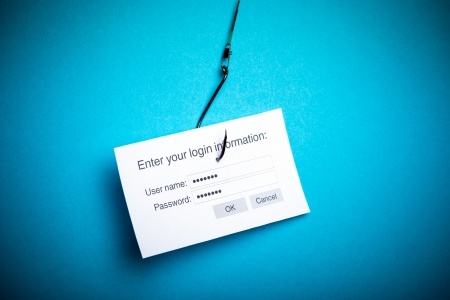 Here are a couple of alarming phishing stats for you to ponder:
85% of organisations have suffered a phishing attack
An average phishing email has a 30% chance of being opened
Education is a great way to prevent falling victim, but it never hurts to have another layer of protection too.
You might be wondering why we used the word 'free-ish' in the title. Well, that's because not all of the 8 are free, but they are still worth knowing about.
This works with POP, IMAP, Gmail and AOL by downloading your email before it is delivered to you, remove the spam, and then deliver the good mail to you. It allows you to use CAPTCHA to verify senders, set up whitelists for individual emails or entire domains, customise verification emails, download lists that include a week's spam and more.
It's free for single email accounts receiving less than 1,000 spam messages a week. There is a premium option available too.
Apart from a really cool name, AlienCamel offers you unlimited email storage (IMAP and POP) on their servers and sorts your email for you into "Pending" and "Spam" folders so you can view everything before you download it to your system.
It works with most of the popular email clients for both Windows and Mac OS X, and they are also currently testing an iPhone app. The service costs $8 USD a month, or $80 a year.
After setting up a whitelist for your contacts, every person who emails you will get an automated CAPTCHA reply that they must respond to for their email to get through to you (only on their first email).
All spam messages are held on the Spam Arrest servers for 7 days so you can see if there are any you want to let through. The service is $5.95 USD when paid monthly.
This free service is a little awkward because you need two email addresses with your mail provider: Mail is delivered to the first address, passed on to Spamfence to check it for viruses and spam, and then the cleaned email is delivered to the second address.
Using two spam detection engines, this one attempts to reduce the rate of false positives to make sure that email gets to the folder it truly belongs in. The system supports Microsoft Exchange 2000, 2003, 2007 and Lotus Domino, and offers a plethora of blacklists and whitelists based on criteria of your choosing.
This one is for business and corporate users, Mailprotector tests each email for origination, routeing, construction, communication and content, and then assigns it a score based on the results. Fail the test, and it's off to the spam folder.
This versatile spam filtering system can be placed anywhere in the email stream to do its job. Due to this feature, it can work with a great number of email setups, including Gmail. It can be used on servers running Linux, Mac, Unix or Windows.
SPAMFighter is an Exchange Module that will work with Microsoft Exchange Server 2000, 2003 and 2007 or Microsoft Small Business Server (SBS) to expunge your system of spam before it gets delivered. Besides just fighting spam, the system can also generate analytics to show you just how much email it is stopping, how many users are on the system, and more.
MPM Computer Consultancy provides IT Services, Support and Training to sole traders and small businesses in Ipswich. Bury St Edmunds and surrounding villages.
Source - Sitepoint