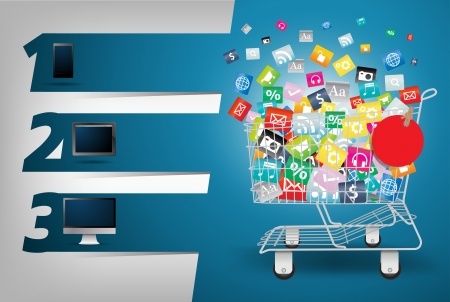 A recent article on the BBC website about website response times got us thinking.
Customers are more demanding these days.
They want a personal shopping experience, interactivity and rich media when they shop online.
The problem is that to create this type of personalisation a lot of scripts, images and integrations with other applications and systems are required, which have an adverse impact on website load times.
OK, we're not talking minutes here; globally the average load time has gone up by 7% compared to last year (from 4.2 seconds to 4.5 seconds). Granted, that doesn't sound too horrendous, but even a slight increase like this can have a huge impact on sales.
Half a second could cost you an 11% fall in sales
To illustrate this phenomenon, the article went on to talk about North American online fashion retailer, Nordstrom.
When its website's response time slowed by half a second, its online sales fell by 11%. When you're talking about a company with annual sales in the region of £10.6bn that equates to a loss of tens of millions.
Getting the balance right
It's quite ironic that this problem is being caused by retailers who are trying to give their customers what they want – a more interactive, personalised multimedia online experience.
Many are so concerned that their websites continue to function and remain up and running that they lose sight of loading speeds. In light of Nordstrom's experience, this ought to be one of the key metrics used when assessing website performance.
The article states that most of us won't wait longer than 3 seconds for a page to lead before we head off elsewhere.
So there's your challenge – to balance your rich customer experience with a load time that comes in under 3 seconds.
If you can achieve that, you'll be on to a winner.
MPM Computer Consultancy provides IT Services, Support and Training to sole traders and small businesses in Ipswich. Bury St Edmunds and surrounding villages.