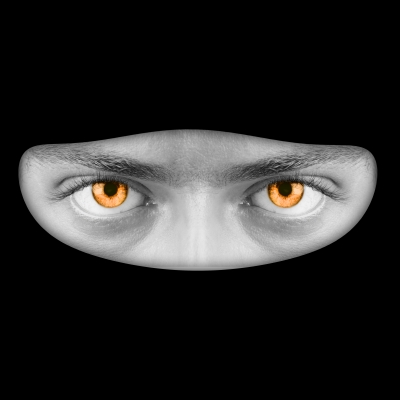 Why should you invest in antivirus software? Because there's always someone out to get you.
Granted, it's not a cure-all that will guarantee your online safety, but it will go a long way to helping you fend off any external threats that come knocking on your door.
The problem is, with so many on the market how do you find the one that's right for you?
Well, the IT pros in the Spiceworks Community have put their heads together and come up with a list of their top 10 antivirus products.
This is what they came up with.
1. Malwarebytes
Since the beginning of 2016, the Spiceworks Community has reviewed Malwarebytes' antivirus software and the verdict is clear: it's a favourite among IT pros. It removes malware, blocks pop-ups and redirects, shields browsers and add-ons, offers ransomware protection, helps defend against zero-day exploits, and offers full end-point monitoring. It also offers a free version of its anti-malware software for Mac and PC.
2. Sophos Endpoint Antivirus
This offers web filtering, application control, and data-loss prevention tools. It is available as a cloud-based service and as an on-premises management platform. Sophos offers free trials of its antivirus solution; prices are available via quote.
3. Avast Free Antivirus
Avast Free Antivirus features malware detection, real-time analysis of unknown files, browser protection from unwanted extensions, and password management. It also offers paid antivirus solutions — Pro Antivirus, Internet Security, and Premier — that extend upon the core functionalities of its free package.
However, Avast Free Antivirus can only be used on personal, non-commercial computers. If you're looking for a business alternative, you'll want to look at Avast's business offerings.
4. Webroot SecureAnywhere Business
Currently available on a free 30-day trial, this one features real-time protection, behavioural monitoring, cloud-based management, a rollback system, and real-time forensic logs. Its central dashboard is easy to navigate and policy creation is a breeze. It also offers a suite of other products for small-to-medium-sized businesses, enterprises, Internet of Things, and real-time threat intelligence.
5. AVG Free Antivirus
AVG Anti-Virus Free Edition provides all the necessities, including a tool for scanning your hard drive and e-mail, as well as a real-time shield to prevent infections. By default, the application is set to search for new virus definitions daily, but you can also use the scheduling tool to change this.
AVG also offers AVG File Server Edition, AVG Antivirus Business Edition, and AVG Internet Security Business Edition. However, AVG Free Antivirus can only be used on personal, non-commercial computers. If you're looking for an alternative, you'll want to look at AVG's business offerings.
6. Windows Defender
Built into the Windows operating system, Windows Defender is Microsoft's free antivirus program. Recently updated in the Windows 10 Anniversary Update, it brings limited periodic scanning to PCs. According to Microsoft, Windows Defender helps "protect your computer against pop-ups, slow performance, and security threats… [with] Real-Time Protection, a monitoring system that recommends actions against spyware when it's detected."
7. Bitdefender
With a simple interface and clean design, Bitdefender offers a free 30-day trial. It features zero-day threat protection, easy integration with other third-party security solutions, and combined antivirus and anti-malware protection.
8. AVG Antivirus Business Edition
Available with a free trial, AVG Antivirus Business Edition offers free support for mobile devices, remote management, a file shredder to securely delete files, a firewall, identity protection, a link scanner, ransomware protection, and more.
9. VIPRE Antivirus Business by ThreatTrack Security
This one includes integrated patch management to automatically update vulnerable software programs on your PCs; integrated Mobile Device Management to secure Android devices, iPads and iPhones; antivirus for PCs and Macs; a firewall; bad website blocker; anti-phishing and more.
10. Kaspersky Endpoint Security for Business
With free trials available, Kaspersky Endpoint Security for Business features a unified management dashboard, anti-malware services tailored to file servers, mobile device management tools, encryption, security for email, and more.
MPM Computer Consultancy provides IT Services, Support and Training to sole traders and small businesses in Ipswich. Bury St Edmunds and surrounding villages.
Source: Spiceworks