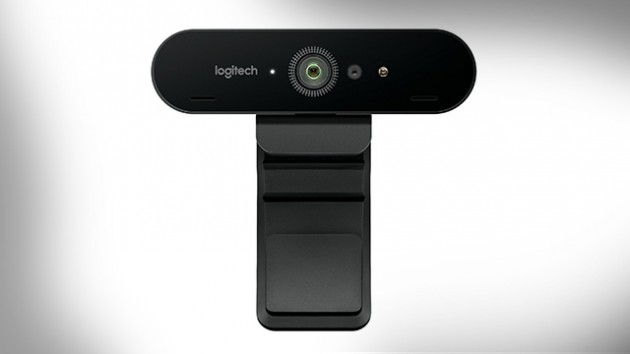 You could be forgiven for thinking the age of the separate webcam is gone. Because most laptops and tablets come with them built-in, the need to scour the market for your ideal product is redundant.
Or is it?
Logitech doesn't think so after launching the Brio. It is the first 4K webcam that comes with a raft of features to make sure your Skype calls look stunning for those who are serious about video quality.
The question we want to ask is, is it worth it when most devices come with built-in ones anyway?
Let's look at the pros and cons.
The upside
On the plus side, the Logitech Brio's camera is capable of shooting in 3,840 x 2,160 at 30 frames per second (Ultra HD), 1,920 x 1,080 at 30 or 60 frames per second (Full HD), or 1,280 x 720 at 30 or 60 frames per second (HD).
It is also capable of facial recognition, so if used in conjunction with Windows 10, you can use the Windows Home feature to log into your laptop using your face.
There is also a 5x zoom and support for Logitech RightLight 3 with HDR which makes for an excellent performance regardless of the light conditions.
Plus, you can choose between a 65-degree, 78-degree, and a 90-degree field of view, omnidirectional microphones, privacy shade and a flexible mount.
The downside
You guessed it; there had to be a catch although not a deal breaking one.
To stream at 4K, you will need to hook the Brio up to a USB 3.0 port. You'll also need to use a computer that uses Intel's seventh generation 'Kaby Lake' processors, which support Ultra HD 10-bit HEVC decoding.
According to Trusted Review's Joe Roberts, this camera is now available in the UK for £209.
If video quality is a number one consideration for you, this might be worth a look.
 MPM Computer Consultancy provides IT Services, Support and Training to sole traders and small businesses in Ipswich. Bury St Edmunds and surrounding villages.
Source: Trusted Review