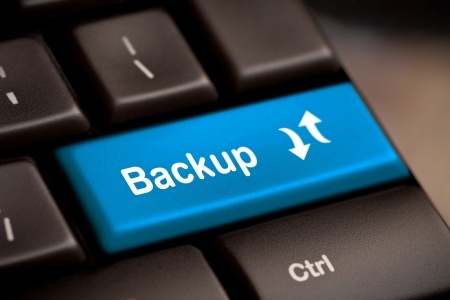 In the good old days, every new PC came with a recovery CD or DVD, so if things went pear-shaped, you could easily restore things to how they were on day one (although you'd lose any files or applications you'd created).
Today, manufacturers just put an image of the system as it left the factory on a hidden partition of your primary drive.
As reported by PCworld.com:
"A Windows recovery disk builds on this idea. In addition to letting you reinstall Windows, it includes several troubleshooting tools, which can be lifesavers if your system won't boot.

"Some of these tools used to be part of the OS. If your PC failed to boot you were presented with a menu allowing you to try and boot into Safe Mode, or use last known good configuration."
That's no longer the case with Windows 10. Now you need these tools to reside on a separate, bootable USB drive, and every person running Windows should keep one in a safe place with the label "in case of emergency."
Create your own Windows 10 recovery drive
First, you'll need an 8GB to 16GB USB drive and insert it into an open USB port on your PC.
Then, go into Windows' Control panel (right-clicking the Windows icon is the easiest way) and type create a recovery drive into the search bar.
The manual method would be to go to System & Security > Security & Maintenance > Recovery.
If prompted, enter your admin password. In the resulting dialogue box, check the box labelled Back up system files to the recovery drive.
With your recovery drive created, you'll have to boot from it to use it.
How your PC boots from USB varies according to your PC's age and motherboard, but typically you can press one of the F-keys during boot to arrive at a boot selection window. From there you select the USB drive, you're using, and it should proceed to boot from the recovery drive.
When you successfully boot from it, you'll see a screen that offers a Troubleshoot option. Click on that, and you will see the following: Recover from a drive, and Advanced options (and possibly Factory Image Restore, if available).
The first option lets you reinstall Windows as a clean installation, which means you will lose all your data and installed applications.
The second option, which is labelled Advanced options, lets you fix your Windows installation in several ways, and brings you to the following menu: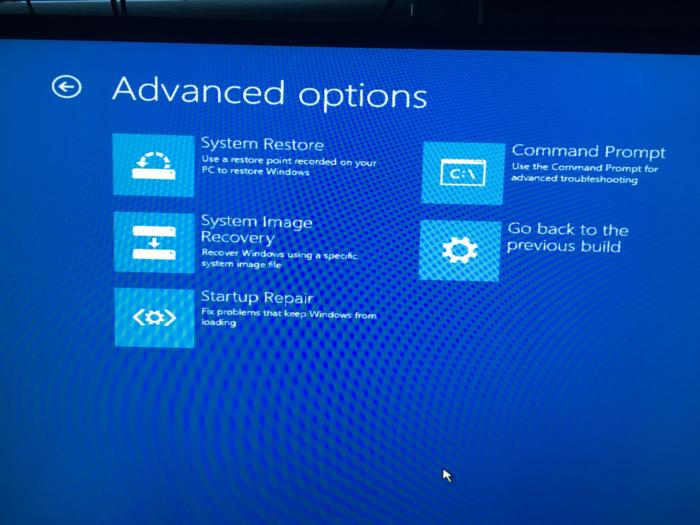 System Restore: Use this to revert your PC to a happier time when things were working normally. This does not affect your data, but it does affect installed programs as it replaces the registry with an earlier version.

System Image Recovery: If you've used the image backup tool in Windows 10, this would be where it would come in handy. You can restore the image of your PC at the time you created the image, which includes all your data and installed programs at that time.

Startup Repair: This is sort of a "black box" in that it tries to fix whatever issue is preventing the system from booting, but it doesn't tell you what it's doing or, if successful, what the problem was. This is the first thing you should try, as it's the quickest and least invasive.

Command Prompt: This can be useful for a wide array of tricks and tactics, most especially running the SFC /Scannow command to scan and fix corrupted system files. We all know the command prompt is a wizard's toolbox, and if you know what you're doing, the possibilities are almost endless.

Go Back to the Previous Build: Though worded a bit cryptically, this lets you revert your PC to the previous build of Windows, meaning the one before whatever update turned everything pear-shaped.
As you can see, it's quite useful to have one of these recovery drives handy. Do yourself a favour and make one now.
MPM Computer Consultancy provides IT Services, Support and Training to sole traders and small businesses in Ipswich. Bury St Edmunds and surrounding villages.
Source info & images: pcworld