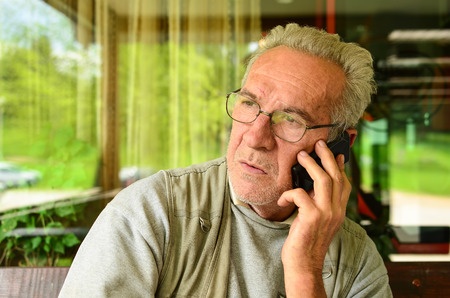 It's The Season of the Hacker
We first published this blog post back in June of last year to warn you about hackers. However, considering the number of clients we've been trying to rescue from scams recently, it's about time we posted it again.
Regardless of whether you get a phone call purporting to be from your phone company or a software giant, hang up. Just today we were called by 'BT' telling us that someone had hacked our router and could see all our internet searches and purchases. All we had to do was go to Google and open a site…we put the phone down at that point. And that's what you should be doing.
Now and then the scam phone calls start.
They come out of the blue to catch you unawares.
As you go about your business, someone informs you there's a problem with your computer – what do you do?
Before I answer that take a look at these questions:
Would you give a total stranger the keys to your house?
Would you give a total stranger the keys to your car?
Would you tell a total stranger how to access your financial banking system?
I'm guessing you answered no to all of those. So how come people give a total stranger (i.e. a hacker) access to their computer?
On the strength of one unsolicited call, people allow remote access to their computers – and that means their files, photos and everything else they hold dear.
Yes, the caller is probably very polite, they will even try to make you believe they are doing you a favour and have called just in the nick of time.
But answer me this – how do they know what's on your computer? There is no way they can tell what software you're running, programmes or anything else for that matter, so there is no way they'll know whether you have a virus on your machine or not.
No one from a multinational billion dollar turnover company (i.e. Microsoft) is going to phone a residential customer to resolve an issue on their PC or laptop.
When you get one of these bogus calls – and you will – do yourself a favour and hang up on them. If you want, call a trusted local company, like MPM IT and get them to check over your PC for you for your peace of mind.
MPM Computer Consultancy provides IT Services, Support and Training to sole traders and small businesses in Ipswich. Bury St Edmunds and surrounding villages.