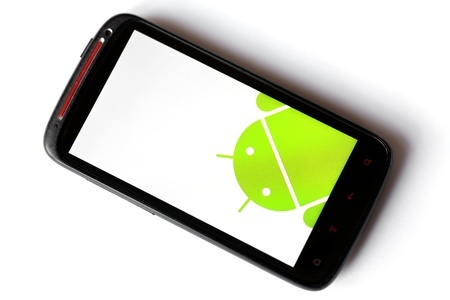 Usually, when you think about smartphones you think iPhone. Well, it come as a bit of a shock to hear that isn't the only smartphone that's available – there are Android ones too.
Almost every article about protecting smartphones is aimed at Apple users, well we're about to change all that. You see, Android devices are actually more popular than their fruity counterpart (Yay!) and, due to their open operating systems, far more vulnerable to hacking and malware (boo).
So, to help you keep your information, files and photos safe here's a quick round up of things to look out for so you can keep your Android phone (and its contents) safe from attackers.
Ready?
The Con
The most successful hacks are those that dupe you into entering your password and email address. Usually they come in the shape of a pop-up or false login screen. Your information is then get to a bot that attempts to log in to anything and everything on your behalf.
Sneaky.
The bad news is there's no third-party way of avoiding this, so all we can recommend you do is be alert.
App installation from unknown sources
Your Android phone allows you to install apps that don't come from the Google Play Store. This can be useful, but it can also be a curse. Once you've enabled your phone to install one from an 'unknown source', very few apps ask tell you to go back and disable it once the app is installed, leaving your phone vulnerable. So take care when installing 'off piste'.
Malware apps
Google has worked hard to set up user testing areas for companies that want to beta test new features. As a result, should you decide to go 'off piste' and install apps outside of the Google Play Store, make sure you're in no doubt that the app is safe.
These apps could be tampered with, or the app could just be malware that is labelled as something else.
Antivirus software for Android
There's no question that Android-based devices are rapidly becoming the target for a surging tide of malware and spyware, which is why protection is vital.
MPM IT recommends BullGuard Mobile Security for Android (other products are available) because it delivers comprehensive protection so your photos and other data are always protected.
A range of features means that it's always up to data so infections are halted, including unwanted apps such as adware. It also scans new apps for malicious code that may be 'hiding' in the app. Plus, a cloud-based AV engine doesn't drain your battery while ensuring you always have the latest protection.
You can check the status of your phone with its full scan feature, which checks for possible infections, malware or unwanted apps such as adware. And it automatically scans apps as soon as they are installed on your device notifying you immediately of any malicious or suspicious apps.
Yes, it's a faff, but we think it's worth it for the peace of mind you'll get that all your personal information is safe and sound.
MPM Computer Consultancy provides IT Services, Support and Training to sole traders and small businesses in Ipswich. Bury St Edmunds and surrounding villages.
Source: BullGuard