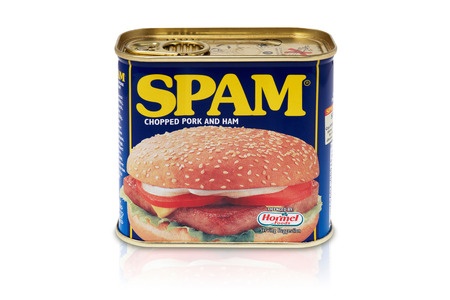 Email spam has to be one of the most annoying things to have come from the internet age.
According to Kaspersky Lab it accounted for more than 59% of all email traffic in 2015.
But it's more than just a nuisance; dodgy URLs can lead to nasty viruses and data breaches because up to 41% of spam (according to Symantec) contains malicious links.
Sp how can you stop it?
Well, email software is getting better at detecting it, but as the spammers are getting more sophisticated creating genuine looking emails a lot slips past your email filters.
You can no longer assume that DNS blacklists or sender ID-based anti-spam utilities will provide adequate protection. Malicious spammers are very good at spoofing communications from your favorite brands and services — like online stores, ticket agencies, financial institutions, and more — meaning that even relatively spam-wise users who aren't particularly click-happy or gullible can still get tricked.
Plus, because so many of us are online these days, spamming is quite profitable.
But all is not lost. There are plenty of anti-spam tools out there. To help you beat the spam, here are four commercial ways to keep your data safe.
On-premises anti-spam filters are great if you have a mail server onsite and the time and knowledge to manage it. This type of setup can be cost-effective and provides a lot of control, but you might have to manage your own filters and stay up to date on the latest tricks spammers use to defeat those filters, which might be a tall order in a time-strapped IT department.
Anti-spam appliances are on-premises hardware (either standalone or as part of a unified threat management or next generation firewall system) that is typically easy to set up. You simply attach the device to the network between your router and mail server so it can inspect incoming messages. There's no software or OS to install, however you will have to consider the cost implications and the fact that you have to fix or replace the hardware if it breaks.
Hosted anti-spam services have become more popular in recent years. Just point your DNS MX records to your service provider, and in theory, they filter out spam before forwarding the useful mail on to you a few seconds later. The good news is that with a hosted service, spam doesn't ever hit your network and you don't have to worry about any hardware failures, software updates, or maintenance, since your provider takes care of all of it as part of a subscription. However, the solution is typically not under your direct control.
Anti-spam as part of hosted email is not for everyone. That said, most hosted email services provide built-in spam protection that includes automatic filters managed by a dedicated support staff. With hosted email, you trust that your provider will adequately block spam, so there's nothing for you to maintain on your end. You're essentially outsourcing the fight against spam, potentially taking a burden off the IT department. You may have some limited control: for example many services let you flag spam that somehow gets through.
Whichever option you go for, it's also vital you train your staff to be vigilant. Anyone can be fooled by the increasingly sophisticated nature of spam emails, so your best defence against this threat is training and awareness.
MPM Computer Consultancy provides IT Services, Support and Training to sole traders and small businesses in Ipswich. Bury St Edmunds and surrounding villages.