Being the safety conscious type, I'm sure you've made sure your PC is protected with the latest all singing all dancing anti-malware software.
Good for you.
But did you realise that Windows Defender is already installed with Windows and is probably wasting precious resources on your machine because?
No?
Well, you'll probably be interested in hearing how to get shot of it, after all what's the point in having two pieces of software feverishly working away doing the same job when you only need one?
So here's how to disable Windows Defender.
Why disable and not uninstall? Simply because its built into Windows so you can't uninstall it. So here's how you can disable it.
Open Windows Defender by going to Tools on the top menu and clicking Options.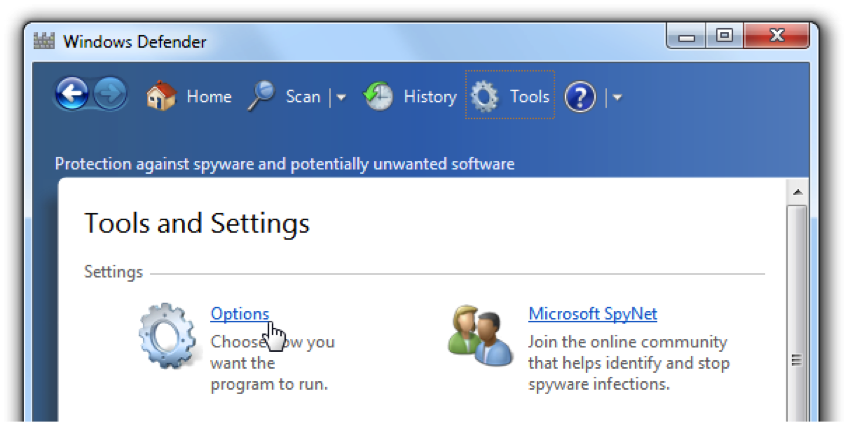 Then click on Administrator on the left-hand pane, uncheck the box for "Use this program" and click Save.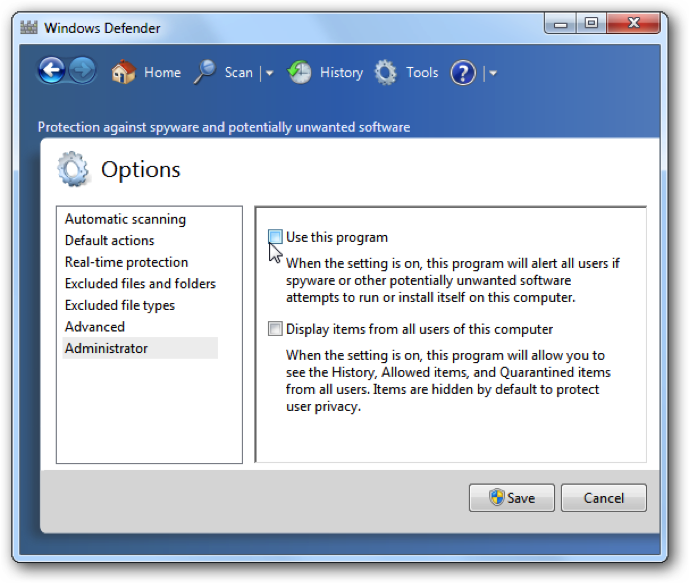 You will then be told the program us turned off.
If you want to make sure it never comes back on, open up the Services panel through Control Panel or by typing services.msc into the Start Menu search or run boxes. Find Windows Defender in  the list and double click it.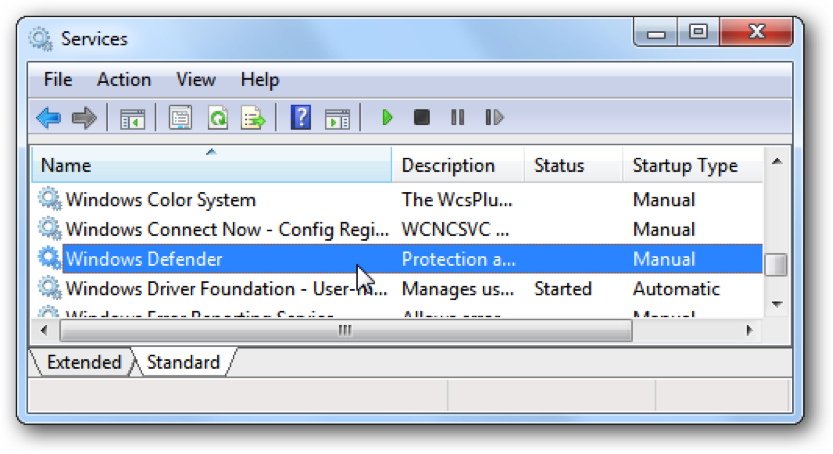 Then change Startup to Disabled: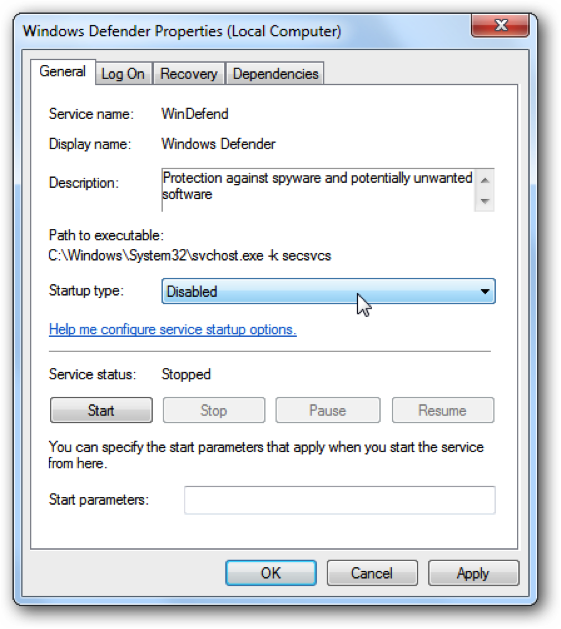 Just remember, if you do disable Windows Defender make sure you have protected yourself from malware with another product.
If you have any queries or want to know how to do something else with your Windows machine, leave a comment below and we'll see what we can do to help.