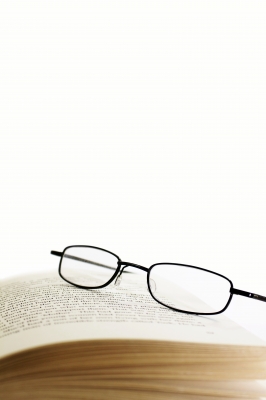 OK, I will admit to be one of the many that resisted eBooks.
As far as I was concerned nothing could replace the tactile nature of a real book; the smell of the pages, the crease of the spine, the texture of the pages. Then I went on holiday and succumbed to Kindle.
I still mix the two (eBooks and proper books), but if there are free eBooks up for grabs it's hard to say no.
Whether you're into techie stuff or novels, the following 20 websites have oodles of free eBooks ready and waiting for you to download them.
Open Library – With over 1 million free eBooks available users can search by title, author and subject. Plus, as an open online project of Internet Archive, you can contribute books too.
Internet Archive – This is a non-profit digital library that specialises in books in different languages and formats. A great source for academic and historical books.
Project Gutenberg – One of the first producers of free eBooks, it has more than 45,000 titles and no registration is necessary. Books are available in ePub, Kindle, HTML and simple text formats.
Google eBookstore – In the free section you'll find bestsellers and classics. Available in a number for formats, they also come with ratings and reviews from other users.
ManyBooks.net – With over 29,000 free e-books, you can browse by most popular titles, recent reviews, authors, titles, genres, languages and more. The books are compatible with Kindles, Nooks, iPads and most e-readers.
BookBoon – Specialising in educational textbooks and business books, there are over 1,000 e-books to choose from. It's easy to navigate and best of all and you don't need to register to download the books.
Free eBooks – Carrying a range of genres, from romance to mystery and drama, each book is accompanied by reviews and reader ratings.
LibriVox – An audiobook website, it offers a wide range of audiobooks including classics and out-of-print books.
Hundred Zeros – This is a collection of Kindle bestsellers that are now free. Covering a large range of categories, you will need to use the free Kindle reader app to download and read these ebooks.
FreeBookSpot – With thousands of free ebooks across 90 categories, this website links free ebooks from other sites and you can download scientific, engineering, programming, fiction and many other subjects and topics from this site.
GetFreeEBooks – This connects both author and readers in the world of free ebooks. Aspiring authors can submit their ebooks for free on this site, which can be then downloaded by the vast community of readers for free. Currently the site has more than 100 categories of free ebooks to read from.
FreeTechBooks – As the title implies this site lists free online computer science, engineering and programming books, textbooks and lecture notes, all of which are legally and freely available.
Scribd – The world's largest digital library, readers can discover books and written works of all kinds while publishers and authors can find an audience for their work. It is subscription based but you can get a week's free trial.
EBooks-space – Covering topics such as Computer IT, Programming Language, Software Development, Tutorial, Database Design in PDF-CHM file format, this site is strictly for the computer bods among us.
Freecomputerbooks – This one provides access to a huge collection of free online computer, programming, mathematics, engineering, and technical books, lecture notes and tutorials. It is categorized according to topics, with 13 main categories, and over 200 sub-categories.
Bookyards – It offers direct access to over 18,000 books, but also provides over 40,000 links to other sites, news and blog links, videos and other ebook and online libraries. In short, it provides access to approximately 800,000 free ebooks.
Wikibooks – A Wikimedia project, it enables collaborative writing of open-content textbooks that anyone can edit. You can do this yourself if you feel that you have something to contribute simply by clicking on the edit link that appears near the top of each Wikibooks page.
E-booksdirectory – This is a growing list of freely downloadable ebooks, documents and lecture notes from across the internet. You can submit and promote your own ebooks, add comments on already posted books or browse through the directory. Currently over 8,500 free ebooks are available.
The Online Books Page – Designed to facilitate access to books that are freely readable over the Internet, it also aims to encourage the development of such online books, for the benefit and edification of all. It also has a section on banned books, such as The Federal Mafia, a book by Irwin Schiff that claimed Americans could legally opt out of paying income taxes, which was banned in 2003.
Nostradame – This quirky website is devoted to the work of Nostradamus – along with free ebooks to download. It may lack professional literary flourishes but it makes up for that with some curious off-beam topics.
Happy reading!
MPM Computer Consultancy provides IT Services, Support and Training to sole traders and small businesses in Ipswich. Bury St Edmunds and surrounding villages.
Source: Bullguard.com