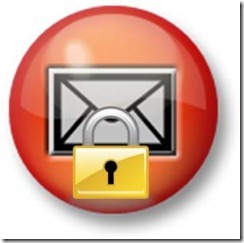 As an email user I'm sure you get loads of spam and phishing emails every day.
They are a nuisance but so long as you don't click on any dodgy links or attachments you're generally fine.
But there's another threat – one that's a bit sneakier and can catch out even the most careful of people.
Take a look at this headline that appeared on itsoluti0ns blog last month:
Hotmail and Yahoo Mail hit with similar attacks as GMail, says report
Now that's not something you want to read while having a coffee.
According to itsoluti0ns, last month Google announced that hundreds of its GMail accounts has been affected by an attack that forwarded the account's emails to other accounts.
If that wasn't bad enough, a report from Trend Micro said that similar attacks have recently hit accounts at Microsoft's Hotmail and Yahoo! email services.
The report states that Trend Micro team members discovered a "phishing" attack on Hotmail that disguised itself as an email from Facebook's security team. Unlike other attacks users would be affected by the email just by previewing – they didn't even have to open it. The report then goes on to say "We recently alerted Yahoo! of an attempt to exploit Yahoo! email by stealing users' cookies in order to gain access to their email accounts. While this attempt appeared to fail, it does signify that attackers are attempting to attack Yahoo! email users as well."
Fighting back
With increasingly sophisticated attacks you may wonder how on earth you can protect yourself from these threats.
One method to action is to use a two step email verification system to help you make sure the emails you receive are genuine.
Other than that check out the spelling and grammar in the so-called 'official emails' from companies (particularly unsolicited emails).
Ultimately, if you're not sure press delete – better to be safe than sorry.