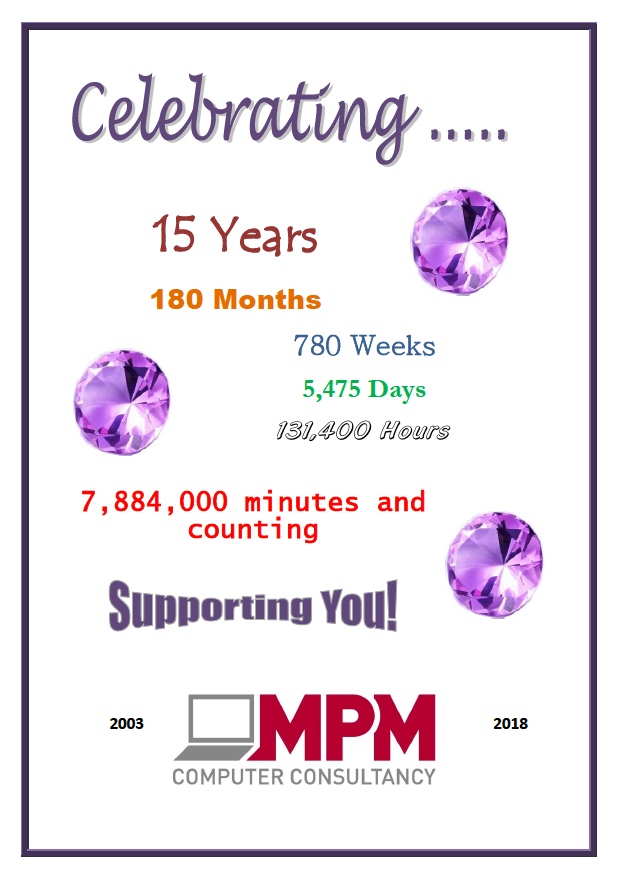 MPM IT 'Pick and Mixing' For 15 years
It's not often we blow our own trumpet here at MPM IT.
However, we think reaching this milestone gives us the right to make an exception.
For 15 years we have been helping businesses all over Stowmarket, Ipswich, Bury St Edmunds, and everywhere in between. Our unique 'pick and mix' computer support services provide the flexibility small businesses need.
To find out more about what MPM IT can do for you, check out our website, or call 01449 770704.