It had to happen sooner or later – Windows XP is no more as support was pulled on 8th April.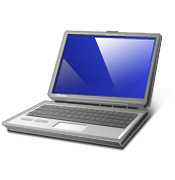 There will be no more updates making it a potential security risk for your PC. That's rather worrying considering it's estimated that it is still running on about 30% of PCs worldwide, with many of those being in a business setting.
If you're one of them and have concerns about what the future will hold, here are answers to some of the most common questions asked.
Will it stop working?
No, the OS itself will still function, you just won't get any patched or security updates.
Is it still safe to use?
The main thing to remember is that without any updates your machine could be at greater risk from hackers and viruses, so its a risk you'll have to assess.
Will my antivirus software protect me?
Only to a certain extent. It is possible for hackers to get round your antivirus as vulnerabilities appear in your unpatched OS.
What should I do?
In an ideal world you should stop using Windows XP and upgrade to a more recent platform. You can either buy a new PC or Mac or download and install Windows 8.1 over the top of XP. But whichever course of action you take, you'll have to reinstall all your applications.
Do I have to use Windows 8?
No, you can still get Windows 7 or switch to a Mac. The main thing is to make sure you no longer rely on Windows XP.