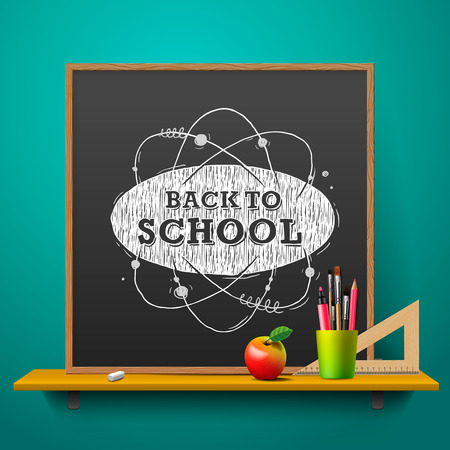 Summer's gone and school's back. It's time to put the six week holiday behind you and get organised as your life once again revolves around the school bell.
We found this list of 6 apps that will make your life (and that of your kids) easier by Transcendit. They cover areas such as family organisation, homework, money saving and having an answer for that eternal question, "What's for tea?"
We hope you find them useful.
Cozi.com – get the family organised
Cozi is a great way to keep track of what everyone is up to. You start with a group
There is a group calendar with a separate to-do list, to which you can add events, appointments and tasks. It allows you to assign a task to a member of your family, and the app then lets them know about the appointment in advance. The group shopping list feature means everyone can add to it (although you might want to vet some of the items that find their way onto it). Users receive an email at the beginning of each week letting them know their commitments, so nothing gets forgotten.
To make sure nothing gets forgotten, users get an email at the beginning of each week letting them know their commitments.
Photomath.net – app for homework help
Does your child's maths homework leave you confused? This app is perfect for you. Just hold up the camera to scan the equation (or use the keyboard if you prefer), and the app will work out the answer immediately. You can then see the steps used to solve the equation, and click on each step individually to learn how to do it yourself.
Even better, it shows you the steps used to solve the equation. Plus, you can click on each step individually to learn how to do it yourself.
VoucherCloud.com – app for saving money
To use this app, just type in your location and the app finds any discounts, money off codes and offers in the area.
The offers cover everything from food and drink to internet bills. You can also 'heart' your favourite merchants, andVoucher Cloud will send you an email whenever that merchant has a deal on.
EasyBib.com – app for essay writing
Every essay needs a clear citation list of sources. EasyBib uses your camera to scan the barcode of a book (or type in the barcode number manually) and then generates the citation in seconds.
There is a choice of referencing styles and you can also email the citation to your friends straight from the app itself.
GreatBritishChefs.com – best app for weekday meals – Great British Chefs Cooking with Kids
"What's for tea?" is the usual greeting when your hungry hoard get from school. If you're running out of ideas, the Great British Chef's 'Cooking with kids' app has a load of recipes that children can help out with, a user-friendly interface with lots of photos and easy to follow instructions.
The app is sponsored by Tesco, so there's also a handy shopping list creator which links directly to their online store.
Quizlet.com – best app for revision
Revision is boring, but this app will make it a whole lot easier. It allows you to create flashcards for different subjects using terms and definitions. They can then be learned by swiping through each card and flipping them over, so kids can test themselves.
With the ability to put them into a matching game, a written test, multiple choice quiz or a true/false sorter, it will make memorising information a breeze.
MPM Computer Consultancy provides IT Services, Support and Training to sole traders and small businesses in Ipswich. Bury St Edmunds and surrounding villages.