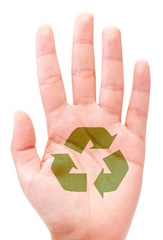 With the festive season just around the corner, you've probably filled your Christmas wish list with a few of the latest must have gadgets and gizmos.
What are you going to do with your old stuff?
Phones, tablets, gaming systems and the like go out of fashion faster than a fast thing. Just when you think you're up to date, something newer, shinier and better comes along. The old 'dated' stuff gets chucked in the back of a cupboard and forgotten about. In fact, research has shown that UK residents are hoarding up to £1 billion worth of technology that's no longer being used.
Rather than fill your cupboards, why not trade them in?
ComputerWeekly recently reported on one retailer's campaign to encourage us to trade in our unwanted tech.
Argos has partnered with the Waste & Resources Action Programme (WRAP) to offer  an 'instant redemption' service for old, unwanted electrical products.The trade in service will be available in its stores across the UK.
The service currently stretches to mobile phones and tablets and should stop products form being sent to landfill with they could be recycled, preserving reusable materials used in devices that are disappearing. In fact, about 40% of electrical products are binned when they could be recycled, but two thirds of consumers would be willing to trade the products in through a reputable retailer.
The project is backed by EU Life+ funding and aims to help businesses innovate to become more energy efficient and to provide pilots of more resource efficient business models.
Director of WRAP, Marcus Gover, says: "Our research told us consumers have an appetite for trading in and Argos is now providing a convenient and easy way for them to do just that and release the value from their unwanted gadgets."
Devices can be traded in for an Argos gift card, which can then be used towards a new device or to get your hands on any of Argos' thousands of products. The traded in devices then get recycled, or refurbished and resold.
Head of corporate responsibility at Argos, Amy Whidburn, says if this initial service goes down well with customers the company will think of extending it to other technologies in the future such as cameras, satnavs or laptops.
So, when you get your new stash of tech form Santa, make sure you take your old, unwanted stuff to Argos and get it recycled.
MPM Computer Consultancy provides IT Services, Support and Training to sole traders and small businesses in Ipswich. Bury St Edmunds and surrounding villages.