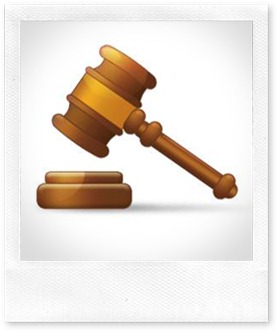 You either love them or you hate them, but online auctions sites are here to stay.
eBay is the one that most people recognise, but there are numerous other auction websites out there. In fact, The Sunday Times produced a list of their Ten Best Auction Websites.
If you have access to a computer, the chances are you've dabbled at some point, either buying or selling. They can be a treasure trove of cheap or hard to find items, but, unlike a real-life auction house, you can't physically see what you're buying.
So how do you know you're not going to be ripped off?
Robert Jackson (Gudgeons Prentice Solicitors) explained the process in September's edition of In Touch with Stowmarket.
How auction sites work
As with all auctions, you bid against others and the highest bidder wins (unless it's an eBay 'Buy Now' item).
But when you buy an item, you are buying direct from the seller and not from the auction site itself.
Therefore, if you have a problem, you'll have no recourse from the auction website. You must contact the seller.
The beauty of eBay and other such sites, from a sellers point of view, is that it is available for private sellers as well as businesses.
For the buyer, that can cause a problem because private sellers don't have to meet the same rules and regulations as businesses.
A business must provide goods of a satisfactory quality and be fit for purpose, but private sellers don't. So, if you have an issue with a private seller, you'll have to take it up with them directly.
If you buy from an individual, you are ultimately reliant on the feedback ratings system, which will give you an indication of their reputation. It would also pay you to shop around when researching prices – just because the item is listed on an auction site, doesn't mean it will be at the best possible price.
Buying from an auction website can be a gamble, but if you take time to research the seller (especially if they are an individual), read the feedback left by other people, and compare the price to other online retailers, you should be safe.
It can also be great fun and can lead to some amazing bargains. Why not have a go?