Let's face it, computer viruses are a menace. They cause untold damage to your files,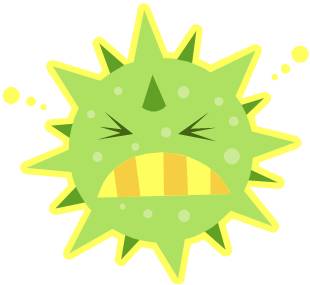 business and even your reputation. So how can you protect yourself from them?
There are a number of steps you can take, but here are our top tips.
1. Education
Learning about viruses and keeping up to date with the latest threats, protections and industry news will help you stay safe from the nasty little suckers.
If you understand what you're dealing with, the easier it will be to not only identify when you've been hit by one, but it may also prevent that from happening in the first place.
2. Anti virus
Prevention is always better than cure, so arm yourself with effective anti virus software. If you don't, your PC will become a target for viruses as soon as you start to surf the net.
3. Updates
Keeping both your Windows operating system and virus software up to date is essential, so make sure you regularly download the updates.
Virus creators are always refining them and coming  up with new ways to bypass security systems, so if your software isn't up to date, it could offer the opportunity a new virus strain needs to slip in unnoticed.
4. Downloads
Whenever you download something from the web, make sure it comes from a trusted source.
5. Be vigilant about emails
How many spam emails do you get in a day? And how many of those have attachments?
Many are easy to spot, but there could be one or two that aren't. Never be tempted to open an attachment from an email if you don't know the sender, or if it doesn't quite ring true. If in doubt, get in touch with them – it's better to be safe than sorry.
Over to you
Do you have any other tips you'd like to add?
If so, leave a comment below.