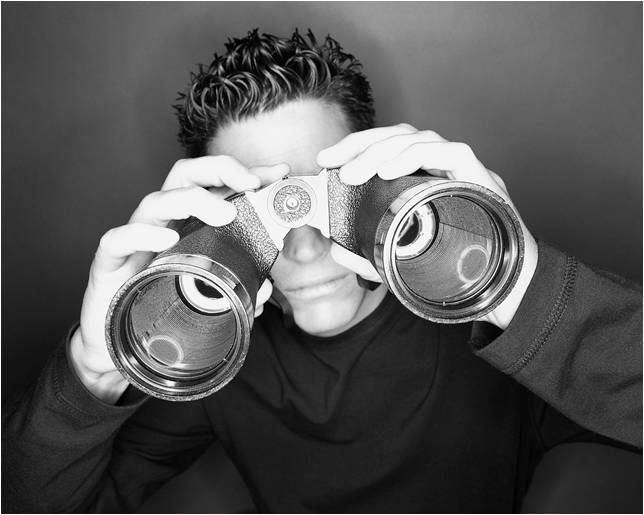 Last year it was estimated that over 14 million people upgraded their computers to Windows. But the way the mass upgrade was handled by Microsoft left the door wide open for attackers.
Those that hadn't yet upgraded waited patiently for their invite from Microsoft to download their copy.
But attackers jumped on the bandwagon, seeing this as a golden opportunity because Microsoft's message said:
"Watch for your notification so that you can start your upgrade. Your notification to upgrade could come as soon as a few days or weeks."
Needless to say what followed was a raft of fake Microsoft 10 installers being emailed to users tricking them into downloading and running a ZIP file.
The email landed in inboxes showing as being sent by "update[at]Microsoft.com" inviting people to upgrade their operating system to Windows 10.
The email looked legit, easily fooling anyone to take the bait: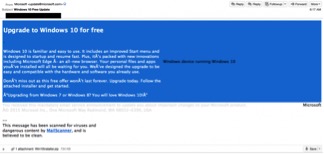 Attached to the email was a .zip file containing the fake installer. If you were unlucky and clicked on it, the cryptovirus took over your PC and displayed a CTB-Locker ransomware code with a timer counting down to when your files would be irreversibly destroyed, unless of course you paid the ransom. And, unlike some other ransomware, there is no way out of this one.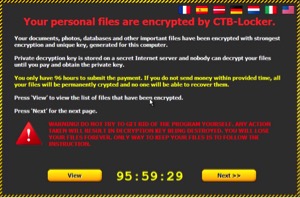 This post is a warning for future attacks like this one because the chances are, if you did  fall prey to this attack it's too late.
The most important thing to remember to safeguard your important files against this type of attack is to backup.
Solutions, such as MPMIT Vault, will save a lot of heartache because it allows you to backup your files online, ensuring they will be forever safe and sound.
It's also important to run active anti-virus. Granted, it may not stop every attack, but it will protect you from the vast majority. You can use free anti-virus and whilst good, they do come with limited features so it's always best to go with a paid version, such as BullGuard.
The only way to stay safe against attackers is to backup and run anti-virus. Although it may not be 100% foolproof, it gives you a fighting chance to keep your files and photos safe.
MPM Computer Consultancy provides IT Services, Support and Training to sole traders and small businesses in Ipswich. Bury St Edmunds and surrounding villages.
Source: PCUtilitiespro