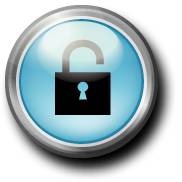 Making sure you find the right Cybersecurity product for your business is essential but with so many companies out there vying for your cash, how can you be sure you pick the right one?
A recent article on pcworld.com includes some top tips from actual buyers of enterprise security products. Here's a summary of what they said:
Do your research by looking at customer recommendations instead of relying on what the vendors say

Test the security product in house

"Great security companies are concentrating not just on selling, but they're interested in supporting your enterprise, and providing consulting [and] best security practices" – Damian Finol, security technical program manager at a major internet firm

Approach your product search with a firm plan – "identify what your success criteria is and tell that to the vendor. And then bake that into the service contract" – Quentin Taylor, director of information security at Canon EMEA

"Bad vendors tend to use scare tactics, while good vendors listen to your needs and try to help secure your business, even if that means offering free advice" – Jonathan Chow, a CISO at an entertainment focused company

 "Be wary of vendors that can't offer any customer references, or that only offer product demos under strict test conditions" – Brian Honan, CEO of BH Consulting
You can see the full article here.
All sound advice.
MPM Computer Consultancy provides IT Services, Support and Training to sole traders and small businesses in Ipswich. Bury St Edmunds and surrounding villages.