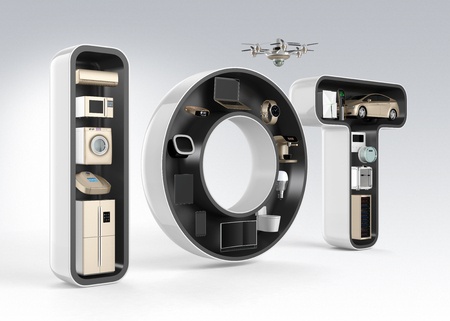 It is the age of IoT (the Internet of Things).
More and more IoT devices are being launched, which on the face of it should be a good thing but think again.
The rise of IoT means there are millions of unsecured routers, webcams, IP cameras, baby monitors, etc., out there ready and waiting for a botnet to come along and cause mayhem. This problem will get bigger as smart connected devices become commonplace.
The good news is that security vendors have recognised the need for smart device protection. However, many of these products are reworked versions of existing security suites that are designed to protect computers so not particularly useful.
Effective smart device protection needs a more robust defence. For example, Dojo by BullGuard is a smart home protection technology that features five protective layers, as Forbes magazine said:
"[Recently,] personal security company BullGuard announced it had acquired Israel's Dojo-Labs, [which] has been working on a product that provides security across devices to the Smart and connected home. Some have called this SoT, the Security of Things, the logical next step in the development of IoT; the much better-known Internet of Things.

"In stealth mode since the winter of 2014, the Israeli startup had been early to realise that a smart home will be wide open to hackers because of the proliferation of devices and the huge challenges of ensuring they are secure."
This security platform uses artificial intelligence and machine learning to provide the most cutting-edge IoT security available today. It's also incredibly simple to use.
It is hoped that technologies like this will help redress the balance and provide the much-needed protection that smart device users need as the IoT revolution rolls forward.
MPM Computer Consultancy provides IT Services, Support and Training to sole traders and small businesses in Ipswich. Bury St Edmunds and surrounding villages.
Source: BullGuard