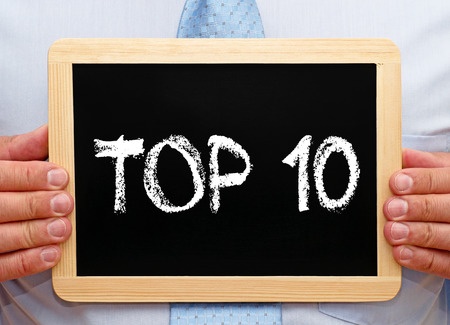 Getting a new iPad is so exciting, isn't it?
You're like a kid with a new toy, desperate to start playing with your new gadget as soon as possible.
But before you launch into it, there are a few things you should do.
About.com have put together a list of the first 10 things you should do with your iPad. We found the list so useful, we've created a summary of it for you here.
Ready?
Let's get started.
Software updates for your iPad
Yes, we know this is boring, but it's important to make sure your iPad is running the latest software version because it will make sure it runs smoothly, avoids bugs and saves battery life.
The good news is that there are no known viruses that attack iPads, but that's no reason to be complacent. Always better to be safe than sorry.
Keep your home screen clean and tidy
Once you start playing it's really tempting to start downloading apps like there's no tomorrow, but before you know it you've got umpteen screens full of apps making it really difficult to find the one you want.
The answer? Create folders.
To move an app, hold your finger on it until it starts jiggling, then drop it onto another app, which creates a folder that you can name. That way you can easily group together your social media apps, shopping apps etc.
Download the free stuff
Why wouldn't you?
Apple is giving away the iWork (Pages, Numbers and Keynote) and iLife (Garage Band, iPhoto and iMovie) software suites to anyone who buys a new iPad or iPhone.
The first time you open the App Store, you'll be given the opportunity to download these apps.
Stop in-app purchasing
This one is essential if you have a child who is likely to use your iPad. You hear so many horror stories of huge bills being accidentally run up by kids so it's wise to set a passcode and disable in-app purchasing.
You can set the passcode when initialising your iPad, or if you skipped that step, you can go it by going to Settings > General Settings > Passcode Lock.
Restrictions are just under Passcode Lock.
Hooking up to Facebook
Like most people Facebook is probably a bit part of your life, so now's the time to connect your iPad to your Facebook account to help you quickly share photos and web pages.
Dropbox
This app is essential if you want to get around storage constraints – especially if you only have 16GB to play with.
Not only does this cloud storage app offer additional space, it's always a great way to access files across multiple devices. You get the first 2GB free, but can buy more should you need it. Plus, if you set Dropbox up on your PC or Mac, you can transfer files and photos between them.
Get on the radio
If you love music, you'll love the Pandora Radio app. Download it from the App Store and you'll be able to create a custom radio station just by inputting a song or artist that you like.
Customise your background
You can set a custom background for your home screen and locked screen. Just go to Settings > Wallpapers (may also be Wallpapers & Brightness) and either choose a photo from your photo stream or pick one of Apple's default wallpapers.
Backup
It's just as important to backup your iPad to the iCloud as it is your PC/Mac files. Your iPad should automatically backup to iCloud when it's charging, but if you want to do it manually all you have to do is launch Settings > iCloud > Storage & Backup > Backup Now.
Go app hunting
There are squillions of apps out there just waiting to be discovered, so now you've got all the boring stuff out the way it's time to start finding new apps to play with.
Hopefully that will help you get your iPad ready for hours of safe productivity or fun – whichever you prefer.
MPM Computer Consultancy provides IT Services, Support and Training to sole traders and small businesses in Ipswich. Bury St Edmunds and surrounding villages.
Source: About.com