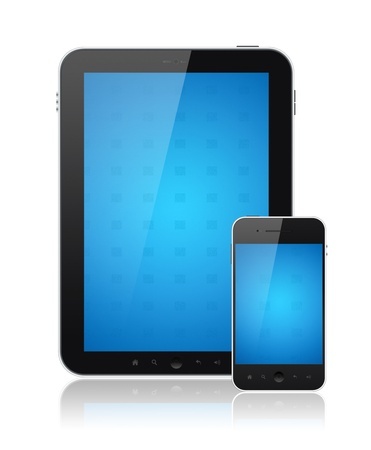 The news has been awash recently with details about Apple's reluctance to create software that will hack an iPhone at the will of the FBI.
Depending on where you stand on the moral issue of helping your country to catch terrorists, it's a major leap for a company like Apple to place their customers' security and privacy first.
That, in part is why the i-family of gadgets has been so popular – because the biggest risks to your security are not remote attacks, but personal theft.
Even if you're unlucky enough to have your phone or tablet stolen, assuming the thief doesn't know your passcode, your data is pretty safe because 10 failed attempts at your code and the contents of your phone are wiped clean.
To give you peace of mind, here are a few basic things you can do to keep your personal data safe.
Setting your passcode or password
Open Settings > General and tap Passcode Lock
Click Turn Passcode On
Enter a four digit PIN
Re-enter the four digit PIN
Tap "Require Passcode" and ensure it is set to "Immediately"
Tap Passcode Lock to get back to the Passcode Lock settings
If you prefer, you can use a password instead of a passcode to ensure a higher level of security, but you will need to enter the combination of letters and numbers to unlock your iPad or iPhone, so most people stick with the passcode.
Tap Simple Passcode to Off
Enter a password (a combination of numbers and letters)
Find My iPad/iPhone
Find My iPhone is an app and service that you can install to locate an iOS device if it has gone missing. It also enables you to remotely wipe an iPhone or iPad, or send a message to it in the hope of retrieving a lost iPhone or iPad.
Click on Settings > Privacy > Location service
Tap Find My iPad and click it to On
Open the App Store and Find My iPhone. Install the app.
Open the Find My iPhone app on an iPad or iPhone and log in to see where all your devices are. Note that this service can also be accessed from Apple's iCloud website.
Saving password details in Safari
The iPad can be used to save your passwords and credit card details. Before doing this it is considered advisable to set up a passcode first, as an additional security measure.
To set up Safari to save passwords follow these steps:
Tap on Settings and Safari
Tap Passwords & Autofill
Tap the Names and Passwords button to turn it on (green)
When you next visit a website in Safari, and enter your name and password, a popup will appear asking if you want to save the password. Tap on Save Password and the password will be stored locally in the iPad.
Tap Simple Passcode to Off
Enter a password (a combination of numbers and letters)
To access password details in Safari
Tap on Settings and Safari
Tap Passwords and Autofill
Tap on Saved Passwords
Tap on a password entry and enter your Passcode
You can now view the Website, Username and Password details on the iPad.
To delete a password from Safari
Tap on Settings and Safari
Tap on Passwords and Autofill
Tap Edit
Tap the selection circle next to the password you want to delete
Tap Delete and Delete again in the pop-up window
Enter your passcode
iCloud Keychain
If you have several Apple devices and want to use Safari to save your passwords, then you can use iCloud Keychain to synchronise your passwords from one device to another. So if you enter a password into a website on your iPhone, it will automatically be added to your iPad.
You must have your passcode activated to use iCloud Keychain. Follow these steps to turn on iCloud Keychain
Tap on Settings and iCloud
Tap on Keychain and turn on the button next to iCloud Keychain
Enter your iCloud password and tap on OK
Move to another computer or device using the same iCloud. On the Mac open System Preferences and iCloud and details next to iCloud
Enter your Apple ID and Password and click on Allow
Your iPad or iPhone will now have all the usernames and passwords that have been stored on your Mac (and vice versa). You can also do the same thing with your iPhone to sync between all your devices. If you don't have a Mac you can use an iPhone to authorise the iPad or vice versa, just follow the Notification pop-up and enter your Apple ID and Password on the device.
MPM Computer Consultancy provides IT Services, Support and Training to sole traders and small businesses in Ipswich. Bury St Edmunds and surrounding villages.